I've had a lot of prejudice against the Motorola Xoom before reviewing it… I read a bunch of other previews and reviews, seen that $800 price tag, that's now reached $500 with some special offers and saw that many people didn't quite like this device. Well, I was charmed by it and I prefer it instead of an iPad 2, to be honest.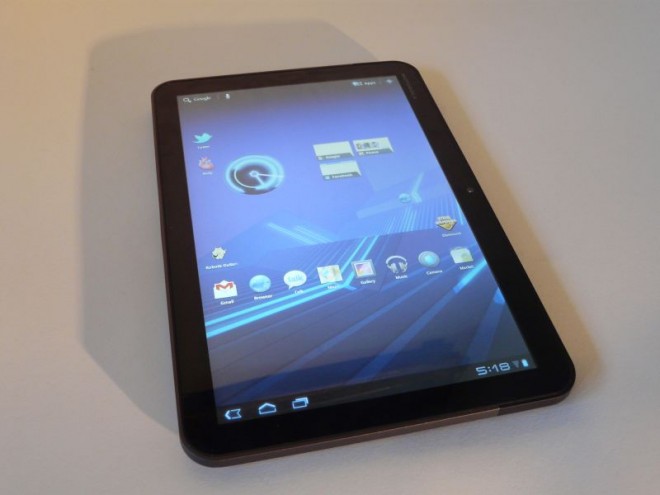 For starters the camera is better on this slate than on the iPad 2, HTC Flyer and BlackBerry PlayBook, all of them tablets I've tested recently. The placement of the ON/OFF/lock button is a tad odd (at the back, next to the camera), but you'll get used to it quickly. At least you don't have to use a fingernail to press it, like you did on the PlayBook.
Honeycomb looks great on this "Nexus" slate, since it was the first Android 3.0 model after all and that dual core Tegra 2 CPU @ 1GHz is certainly doing a great job. Expect the future versions of Honeycomb to arrive on this unit first and then on other slates, since the Xoom has always had priority till now. You might also want to know that the Xoom doesn't run Flash straight out of the box, so you either need to install it from Android Market or get Honeycomb 3.1.
Motorola Xoom measures 12.9mm in thickness, weighs 730 grams and features 32GB of internal memory plus microSD storage. The latter has been lying dormant on many units till the Honeycomb 3.2 update. The display it sports comes with a 10.1 inch diagonal and a 1280 x 800 pixel and the movies look great on it, as do the videogames.
As far as connectivity goes, you get WiFi or 3G, depending on your choice of device, plus microUSB, Bluetooth, HDMI and DLNA. The camera at the back does 720p HD video capture at 30 fps and it uses a dual LED flash to take quite good pictures. Upfront there's a 2 megapixel camera for videocalls. Since this is the first Honeycomb tablet I reviewed, I have to say that I find a bit odd to get the notifications area at the bottom-right of the screen, instead of upper area, like on the previous Android flavors.
Also, the lack of Honeycomb apps might be discouraging for a tablet user, that will be sick of using Android phone software with modified resolution. Other than that, the tablet is a great purchase, has great accessories and once the Xoom 2 is out, you'll probably get it for next to nothing.