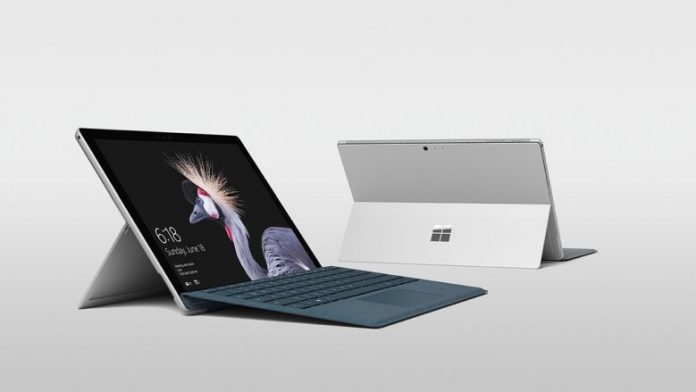 Microsoft Surface Pro LTE was last rumored to come in 2018 and now it's back to being scheduled for a 2017 release, according to Microsoft itself. The idea of a cellular connected laptop is vital nowadays, with everybody on the move and WiFi not secure anymore, because of the recent Krack Attack.
Surface Pro LTE was last rumored to arrive at retailers in Spring 2018, at least according to MSPoweruser. Microsoft clarified the matter and announced that the product will come later this year, as promised. More availability details will be revealed "in the coming months". The device will make use of a Qualcomm Snapdragon X16 LTE modem, that is usually paired with a Snapdragon 835 CPU.
Of course that's not the case on the Surface Pro, which uses Intel chipsets. The modem will be a big deal, since it should be present on all those many upcoming Snapdragon 835 laptops with Windows on ARM, that Lenovo, ASUS and Acer are working on. Sales are expected to happen around December 1st, if not sooner. The battery life of the Microsoft Surface Pro LTE units won't be affected by the inclusion of cellular connectivity, with the promise of 90% battery life staying the same.
It's only the Core i5 models that will get the new option, last we heard.