There's a new LG tablet in town, or most likely a new LTE version of an already existing model. The product was certified by the FCC recently and it was spotted with Sprint bands support, so it's most likely coming through this carrier.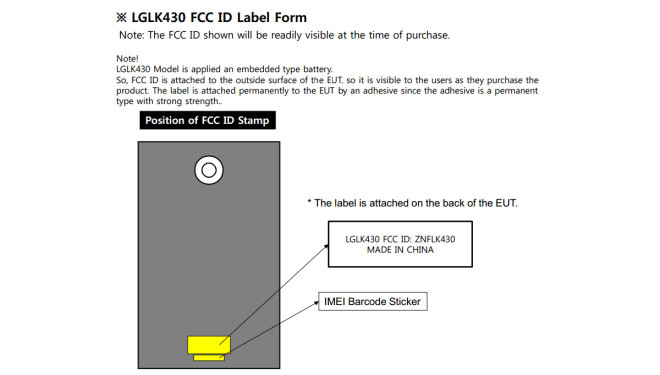 The device is codenamed LG LK430 and it's dubbed a "portable tablet", with WiFi, Bluetooth 4.0 LTE and Category 4 LTE connectivity. It's coming to Sprint with support for LTE on bands 25, 26 and 41, which are Sprint's airwaves by the way. The LG LK430 info stops here, sadly, with the documents unveiling nothing more. There's only speculation and guessing to go by, so here we go.
We could see this unit as the LTE version of the LG G Pad 8.0 or G Pad 7.0, or maybe a totally new device. Interestingly, if you Google LG LK, you'll come across a TV set or two, rather than a tablet. For example, the LG LK450 is a 42 inch TV set with a Full HD resolution.