The Chinese retailer GeekBuying is coming up with new discounts this month for tablets and laptops. On the list we have super devices that pack up to 8 GB RAM and Intel processors, like the Teclast TBook 16 Power you can see below. At the end of the article you can find some other product recommendations of the current campaign!
First, we'll be taking a closer look at this slate called Tbook 16 Power. Well, this device gets priced at only $279.99 these days and in terms of the specs we're getting the following: 11.6-inch Full HD display (1920 x 1080 pixels) and a qud-core Intel Atom Z8750 processor clocked at 1.6 GHz.
There's 8 GB of RAM for advanced multitasking, Intel HD Graphics 400 (Gen.8) GPU with DirectX 11 suport, 8 GB RAM, 64 GB space of internal storage and a microSD card slot up to 128 GB extra memory. We get a 8500 mAh battery, a 2-mpx front facing sensor and a 5-mpx camera on the rear.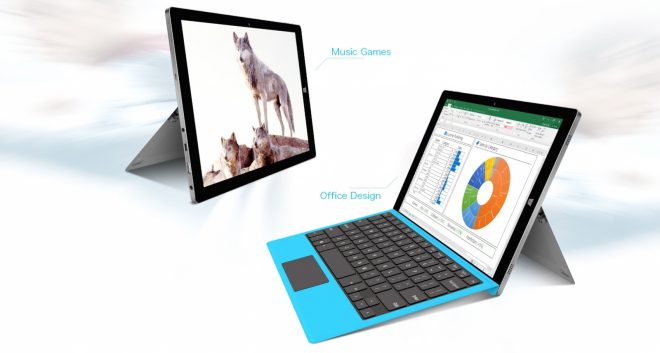 An USB Type-C port is found here, as well as the Display Port support and the following connectivity options: Wi-Fi 802.11 b/g/n (2.4 GHz), Bluetooth 4.0, microHDMI, 3.5 mm audio jack, USB 3.0 port and dock interface for qwerty keybord. A kickstand like the one we get on Microsoft Surface is also here.
Getting to software you should know that Teclast Tbook 16 Power offers a dual-boot configuration with Windows 10 and Android Marshmallow. You can buy the slate for only $279.99 today and overall it looks like a great deal. More discounted products can be found here on GeekBuying, but also in the list below: