Cink TAB is a Vietnamese brand, that made the news today thanks to its tablet, that's pictured below. The newcomer is dubbed CINK Tab EX7415 and has a solid metal design and an affordable price of just $88. The device shown here has an Intel processor inside.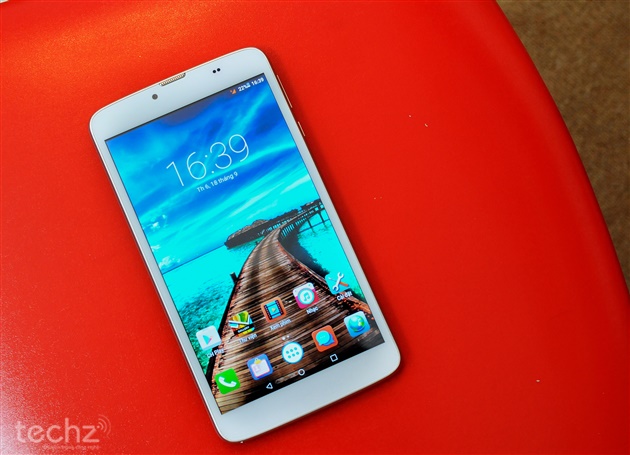 There's a rough metal shell in the mix, with solid grip and there are also some chrome (imitation) accents. The Cink TAB EX7415 comes with dual SIM slots (micro SIM) and a microSD card slot, both hidden under a plastic lid at the top of the slate. The 7 inch screen on board provides a modest 1024 x 600 pixel resolution and good lighting, according to people who have seen the device in action.
Inside the gadget there's an Intel Atom C3230 X3 quad core processor, clocked at 1 GHz, the same chipset from the ASUS ZenPad 10 and ZenPad C 7 inch model. 3G and LTE are thus offered, since Intel Atom X3 integrates the modems for that. Finally, specs of this unit include 1 GB of RAM, 8 GB of storage and a 2600 mAh battery, too. As far as cameras go, there's a 2 MP main shooter and a 0.3 MP front cam.
A keyboard can also be connected to the device, as shown in the picture below.