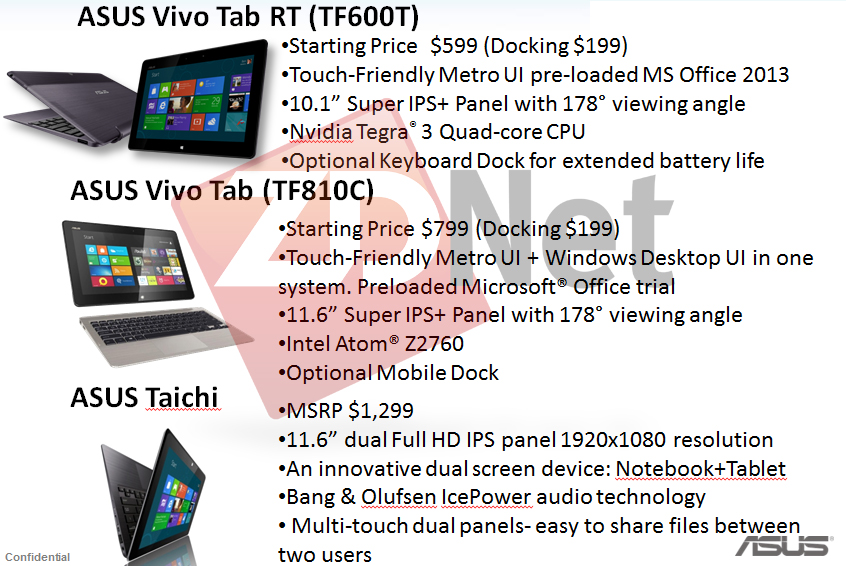 We've heard a while ago that Windows RT tablets are expected to be priced much lower than the Windows 8 units, something like $300 even. Now a leaked slide published by ZDNet shows that ASUS is planning to launch Windows 8 tablets that start at $599.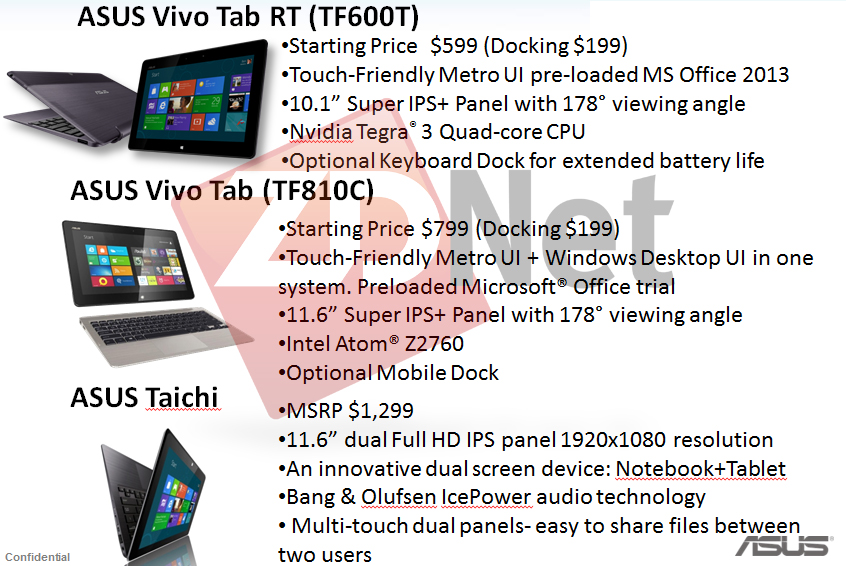 ASUS has a trio of Windows 8 tablets ready to debut this holiday season, but with such high prices I doubt they'll make an impression. The ASUS Vivo Tab RT (TF600T) shown in the leaked slide has a starting price of $599, with a docking system for $199. This device brings you preloaded MS Office 2013, a 10.1 inch Super IPS+ display and the Nvidia Tegra 3 quad core processor. Meanwhile, the Vivo Tab with Windows 8 has a starting price of $700, with docking for $199.
This one has a 11.6 inch Super IPS+ panel, Intel Atom Z2760 processor, a 1920 x 1080 resolution and Bang & Olufsen IcePower audio technology. The ASUS roadmap also includes details about 12 and 13 inch laptops, or should we call them ultrabooks right now? Anyway, know that a laptop is priced at $549 and the next generation of Transformer tablet is priced at $1,399. I didn't we'd reach that point where we have to choose between tablets and laptops at similar prices… that's kind of sad for the tablet, right?