Archos has been keeping busy lately, announcing new versions of its Android tablets, media players and now the brand new Home Tablets: Archos 8 and Archos 7. The first is a home tablet with an 8 inch display, allowing the user to keep connected with his family. The device can display family pictures, thanks to a digital photo frame app and it's also able to access the web.
Archos 8 Home Tablet measures 12mm in thickness, weighs 400 grams and also does social networking, video playback and some productivity features. It can even be used as a digital cookbook, but it also has calendar functions and email. Archos 7 Home Tablet costs a mere $179 and it comes with a 7 inch touchscreen display, a 12mm thick case and a weight of 350 grams.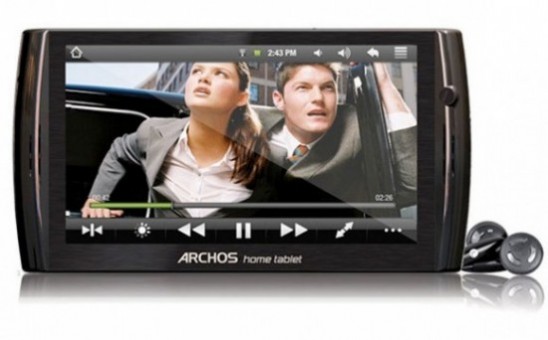 This version supports YouTube, WiFi, USB connections and it comes with a battery that provides 7 hours of video playback and up to 44 hours of music with a single full charge. Both models are based on Android and they use ARM 9 processors @ 600 MHz. Expect Archos 7 to debut in April, while Archos 8 will hit the market in May.
[via phandroid]