Allview is a Romanian brand with products that we've already reviewed for you on a bunch of occasions. Now they've announced a brand new tablet, Alldro Speed 3G, their first model with 3G connectivity integrated and phone features. Till now, their tablets required a USB dongle to connect to 3G networks.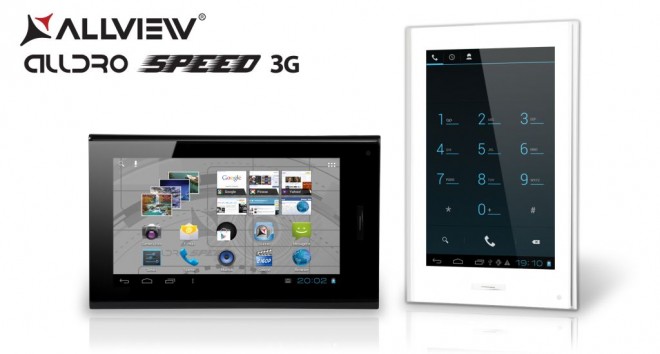 The new device is available in black or white and it costs 200 euros. Know that Allview Alldro Speed 3G features a 7 inch display, Android 4.0 ICS, a multicore Cortex A8 1.2 GHz processor, Mali 400 MP GPU and a front camera for videocalls. The slate has WiFi as well, it weighs 350 grams and has a compact design. It can easily connect to 3G networks and it does voice calls just like a phone using the cellular connectivity. You can also use a contact book and send texts if you want.
This new Allview model measures 11.9mm in thickness, supports a 800 x 480 pixel resolution and has a display format of 16:9. Other specs include 4GB of flash memory, a microSD card slot, 1GB of DDR3 RAM and USB 2.0 connectivity, as well as Bluetooth 2.1. The device also comes with HDMI, with support for full HD video rendering without problems.