If you're currently looking for an amazing tablet to do your office tasks on, but also get some multimedia time, then the VOYO VBOOK i5 might be the best one. This slate will be available soon to preorder on Banggood.com for just $479.99 and just by looking at it you know you're dealing with a premium device.
This one weighs only 0.9 kg and is made out of aluminum alloy for a great durability. There's a 178° endless chain shaft similar to the one we have on Microsoft Surface and we're getting support for a stylus pen with up to 2048 levels of pressure if you need extra productivity.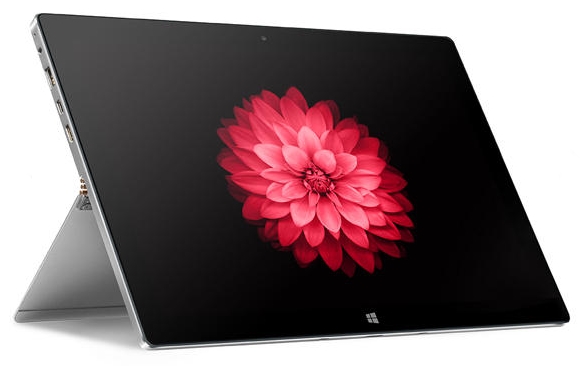 Getting to the hardware, this slate arrives with a dual-core Intel Pentium 4415U processor clocked at 2.3 GHz, with an Intel HD Graphics 610 GPU and with 8 GB RAM for advanced multitasking. In terms of storage we have a 128 GB M.2 SSD that should offer a quick boot of Windows 10.1 Home OS that comes pre-installed.
VOYO VBOOK i5 also brings a 12.6 inch IPS display (10 points multitouch) that offers a 2880 x 1920 pixels resolution, with a 5 megapixel rear camera and with a 2-megapixel front-facing sensor. We get Wi-Fi 802.11 b/g/n, Bluetooth 4.0, one speaker and one built-in microphone.
Also a microSD card slot up to 128 GB is found here and the tablet offers the following connectivity options: 2x USB 3.0 ports, 1x DC port, 1x 3.5 mm port, 1x Type-C port and 1x microHDMI port. Inside there's a 10200 mAh battery and the tablet measures only 9.7 mm in thickness.
You can get all these features for just $479.99 which is a great price. For more information be sure to check banggood.com from here!