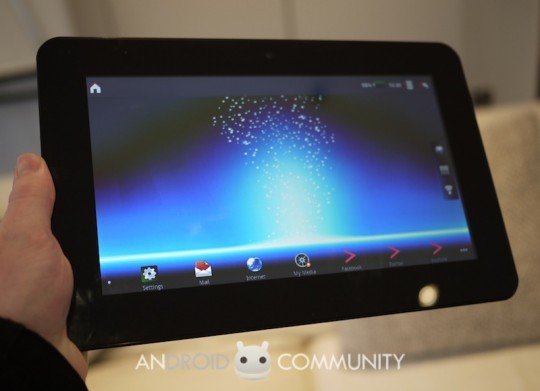 Advent Vega was recently handled by SlashGear, who caught the device on camera in the video below, showcasing this Froyo slate's features. This is Tegra 2 material, with a 10 inch capacitive display and a 249.99 pound price tag. A few weeks are left till its official launch in PC World stores internationally, so consider this a preview of things to come.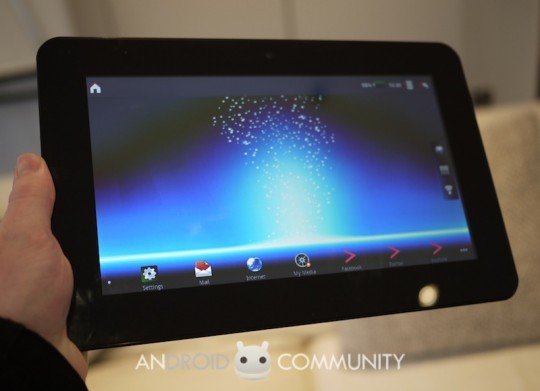 The slate hasn't been branded yet and its buttons aren't even labeled, but the device is fully functional. No custom interface is present either and you get 5 homescreen panes, that can be filled with widgets. There's also a row of shortcuts along the bottom and Slashgear mentions that the screen supports multitouch pinch zooming.
As far as the ports are concerned, Advent Vega comes with mini HDMI, a microSD card slot and a USB port, plus headphones and power jacks. Stereo speakers are found at the back and there's a docking port at the bottom. This version of the slate doesn't support 3G mobile broadband, so you'll settle with WiFi and Bluetooth, at least this Advent launches a 3G version.
[via android community]