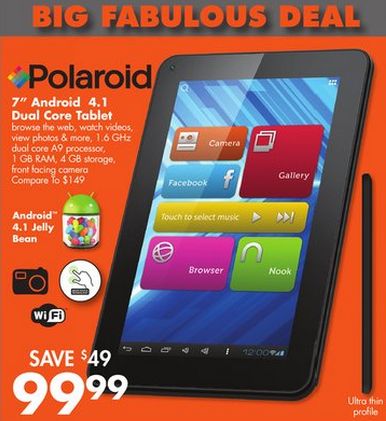 Big Lots is the retailer chosen to sell the new Polaroid 7 inch Android tablet with the price tag of $100. This is a dual core model with Android 4.1 Jelly Bean and it's pictured in the flyer below.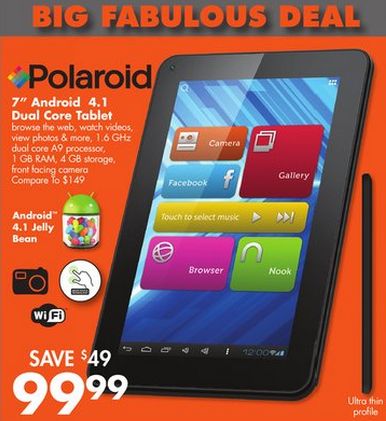 The device is called Polaroid PMID720 and it comes with 1 GB of RAM, a microSD card slot, HDMI output, but the disappointing part is the resolution: 800 x 480 pixels. There's also 4 GB of built in storage included here, a mono speaker and a front facing camera. A big bummer here is the lack of Google Play Store support, so you'll need to rely on third party app stores like the ones offered by Amazon.
People who have come in contact with the device say that it's pretty responsive, but the screen has poor viewing angles, while the battery life is really poor. 2.5 hours of run time is what the guy playing with the device got. Polaroid will launch even more inexpensive tablets this year, but they may end up costing more, especially if the specs are better.