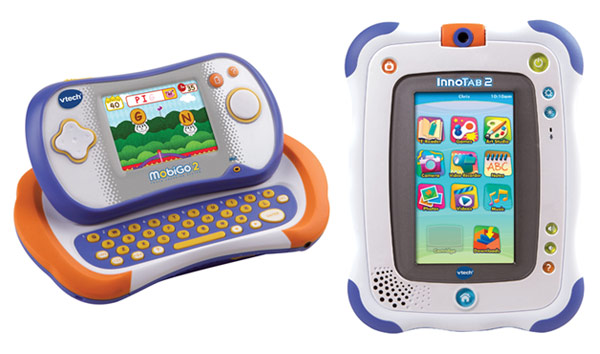 VTech is a brand responsible with making kid-oriented tablets and now they've upgraded their MobiGo and InnoTab lines and kept prices pretty low. The InnoTab 2 is one of these new models, a Learning App Tablet with an $80 price tag and packing 2GB of storage, expandable with 32GB via SD card.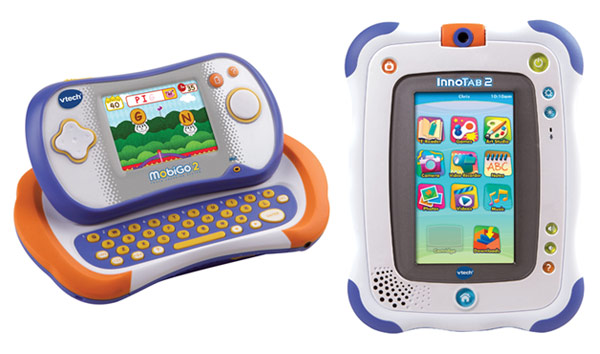 The same model has a rotating camera for taking stills and videos and playing augmented reality games. The slate will be available this fall and there will also be a WiFi version with a $20 extra added to the price. Moving on, MobiGo 2 Touch Learning System will launch this summer and keeps the $60 price tag of the predecessor. It adds to the previous model a motion sensor and microphone. MobiGo 2 is a multifunctional device, that's basically a learning tool, equipped with a brand new motion sensor and microphone for gaming controls.
InnoTab 2 offers a touchscreen, free onboard activities and that rotatable camera. Hundreds of apps will be available to download at VTech's Learning Lodge NavigatorTM. Children can blow into the microphone of the MobiGo 2 to move objects, blow off dusts or start special effects. Preloaded with this device you get 3 great games, an e-reader, photo album and photo viewer, plus a coloring book.