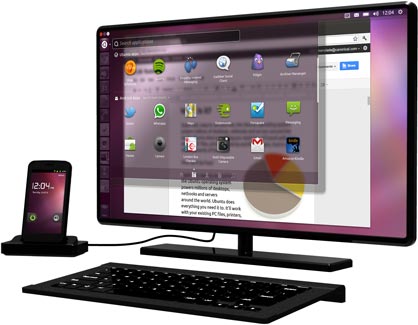 If you ever dreamt about an Ubuntu tablet, this year your wish may come true. Canonical, a developer of the Ubuntu version of Linux for desktops has recently announced that it will release a version of software for Android devces this year. Ubuntu for Android reminds us a bit of the Webtop feature that Motorola used to turn smartphones into full PCs through a docked experience.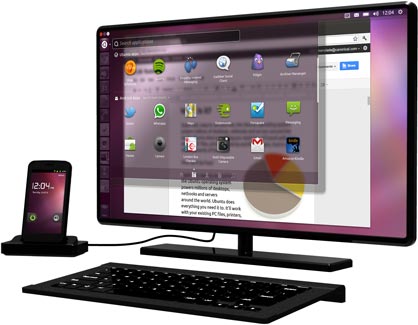 Ubuntu for Android requires a device with Android 2.3 Gingerbread or later, a multi ore CPU and the possibility of docking via HDMI and USB ports. The software provides the full desktop experience, with default apps for email, calendar and media playback. You can also access the handset's and tablet's contacts and incoming calls will be answered in the desktop environment. Users will also be able to start outgoing calls from Linux. Texts will also be sent and received within Ubuntu for Android.
There's also the option of seamless web browsing, so one can continue to browse the same sites after undocking the device. Canonical didn't mention when the release will come exactly, other than "at some point this year". With the Spark tablet detailed recently and this Ubuntu initiative, it's nice to see that Linux is starting to matter on the tablet and smartphone market as well.