For a while now we know that Samsung is working on a premium tablet called SM-T670 from the Galaxy line, product that is supposed to bring a huge 18.4 inch. By launching such a product, Samsung will manage to be on top of Apple, company that announced a tablet with "just" a 12.9 inch screen. Well, today we get to know that the SM-T670 was certified by Bluetooth SIG.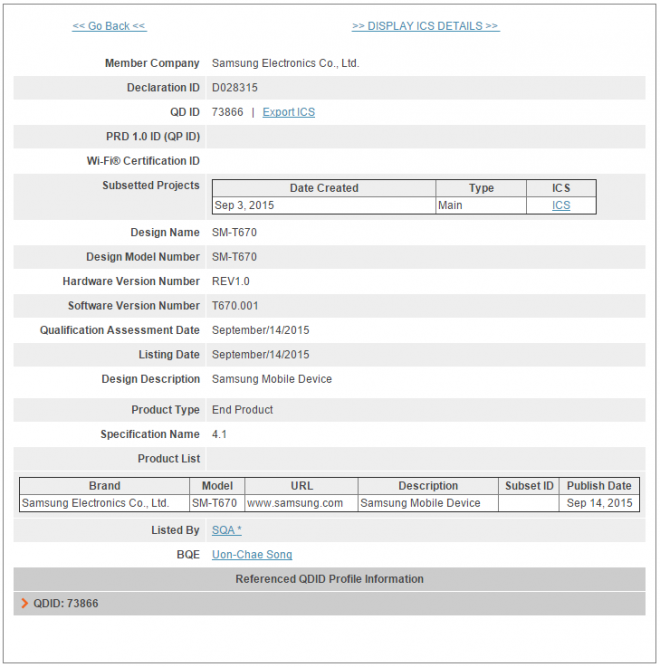 This certification might offer a clue about an upcoming release of the device in case. From previous leaks we know the fact that this huge tablet will pack a TFT LCD display with Full HD resolution of 1920 x 1080 pixels, an octa-core Exynos 7580 processor on 64-bit, 2 GB of RAM memory, 32 GB space of internal storage and a microSD card slot up to 128 GB.
There will be a 5700 mAh battery and Android 5.1 Lollipop with TouchWiz on top. At the moment we're not able to say if this new slate is indeed called Galaxy View, as some rumors suggest that View is in fact a 12-inch slate. If this 18.4 inch tablet is just a false affirmation it remains to see in the future.