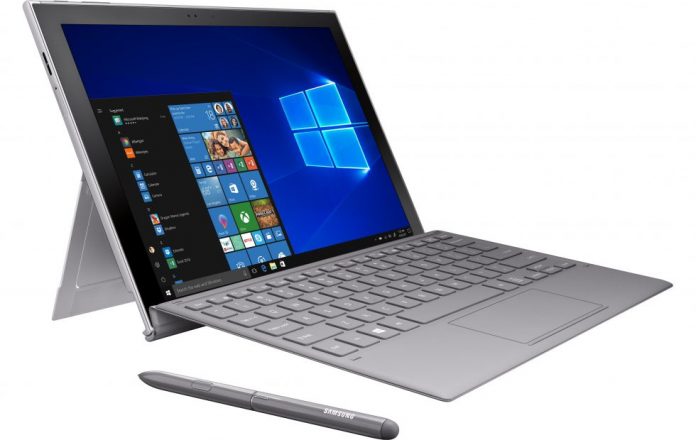 Samsung could have launched the Galaxy Book 2 with the Tab S4 or Note9, but they chose to do it today on the down low. This device is clearly meant to compete with the Surface Pro 6 and the upcoming iPad Pros, as well as the Google Pixel Slate. Let's check it out.
The tablet/laptop hybrid stays pretty much unchanged from the predecessor, at least design-wise and that's my first impression. It's slightly tweaked to be honest, getting a more rectangular shape, in spite of the bezel less trend. Galaxy Book 2 does look a bit like the Surface Pro 6, if you look at it closely. Specs include a 12 inch Super AMOLED screen with a 2160 x 1440 pixel resolution, plus two AKG tuned speakers.
There's a Snapdragon 850 CPU inside, 4 GB of RAM and 128 GB of SSD. There's also USB Type-C connectivity, an audio jack and everything is crammed within a 1.75 pound package. Samsung has yet to confirm the battery capacity, but it did announce 20 hours of battery life with a single charge. A microSD card slot is also here, plus Dolby Atmos and a fingerprint scanner. 4X4 MIMO and LTE Category 18 are here, plus a kickstand. The S Pen seems similar to what we get with the Tab S4.
This Windows 2 in 1 machine starts at $999 in USA, for the bundle that includes the keyboard cover and S-Pen. The product is available from November 2nd via Microsoft's Store, Samsung, AT&T and more. Carriers will offer it with LTE plans.