I'm sure you've heard that Microsoft has an event scheduled for October 26th, under the tagline "Imagine What You'll Do" and focused on Surface hardware products, plus a future Windows 10 update. It all goes down at 10 am EDT in New York and we've gathered some info about it, detailing potential theories below.
We're pretty sure that at least one Surface product will come to the event, most likely a modular Surface All in One PC, but best case scenario we may also see the Surface Book 2 and Surface Pro 5. The Surface Phone may also make an appearance. Leaks point back towards a PC model called "Cardinal", that will work as an all in one PC. It's supposed to be a large, tablet format device, that can be used as a display or as a desktop.
We've got some patent sketches above to show how that would work, feeling a bit like an iMac or Wacom Cintiq. Various diagonals are also mentioned by the sources, ranging from 21 inches to 27. These may also be defined as smaller versions of the Surface Hub basically. We also expect two different Surface keyboards and mice, with the first being the ergonomic keyboard and mouse and the other a set of accessories with minimalistic design. The speculation about the Surface Pro 5 and Book 2 is very light, so odds are minimal we'll see them there and even smaller for the Surface Phone.
They're expected to get their own big launch event in Spring 2017, or maybe in the summer, while the Phone is even 2018 material. At best we may see the current gen Surface units getting updated to the newest Intel Kaby Lake CPUs. Windows 10 will also be a big deal on Wednesday, aside from the hardware. Redstone 2 update is the core here, coming early next year. It'll bring only minor updates, like improvements to the camera app and enhanced drawing support for Windows Ink. It's also said to add a function that lets users sync their files, screenshots or just text on all devices. The feature goes by the name of Bundle.
OneDrive Placeholders could be back and it's said that MS is also working on a new File Explorer for Windows 10. That one is probably not ready yet and will be unveiled come Build 2017. An interesting new Paint app with 3D features leaked recently and may also be unveiled, together with a 3D Skype and 3D PowerPoint.
We'll also learn more about Microsoft's Desktop App Converter, able to turn older Win32 apps and repackage them for the new Windows Universal Platform. There are people who believe that Microsoft is working on its own rival for Amazon Echo and Google Home, obviously based on Cortana and Bing. It's rumored to be called Home Hub and work in tandem with smart appliances and other electronics.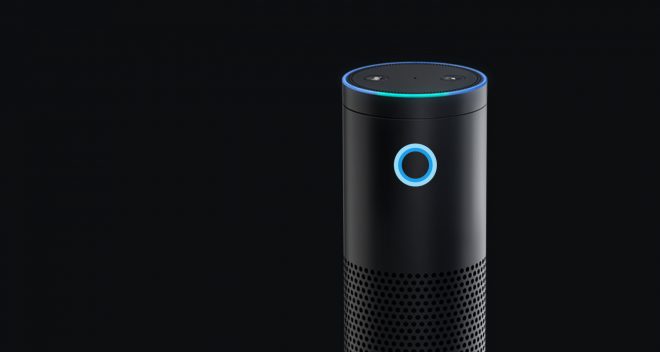 It answers search queries and controls calendars and all sorts of media features. Don't expect any new Microsoft Band, since that product got canned a while ago and the Band 3 surfaced recently as a cancelled product. Xbox and HoloLens could be on the list of topics to discuss, but no major innovation is rumored for them. Microsoft did surprise us before, so the odd unexpected announcement may happen on Wednesday.
We'll be here to inform you, as usual.