Remember when the 7 inch or 8 inch tablets ruled? They were excellent gaming devices, but the whole tablet segment seems to have shifted towards convertibles and huge devices. Luckily gaming still happens on a smaller scale, that's why an 8 inch tablet still feels tempting. A device of the sort is the Chuwi Hi9, which is being sold by Banggood for an excellent price, below $200.
Chuwi Hi9 is a gaming tablet with an 8.4 inch display and it runs on Android 7.0 Nougat. It comes with a quad core MediaTek MT8173 processor and the resolution is pretty generous, at 2560 x 1600 pixels. There's 4 GB of RAM inside, 64 GB of storage and a PowerVR GX6250 GPU takes care of the gaming aspect. The whole thing measures 7.9 mm, which by the way was the waistline of the Galaxy S7.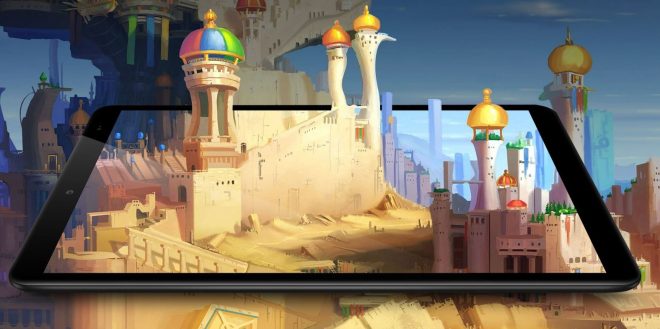 It's got 2.4 and 5G dual band WiFi and the screen is sourced by JDI, with OGS and good looking 2.5D panel. Improved grip is important for long gaming sessions and that's also offered here. A microSD card slot also makes the cut, plus a front 2 MP camera and a main 5 MP shooter, with HDR capabilities. Bluetooth 4.0 is on the list as well, plus a microUSB port, audio jack and a 4500 mAh battery.
Another piece of good news is that the device's bundle includes a glass screen protector. The device has been with 1 meter drop tests and 100.000 times key tests, plus 23 general performance tests. If you want to get the good deal for it on Banggood, you can find it here.