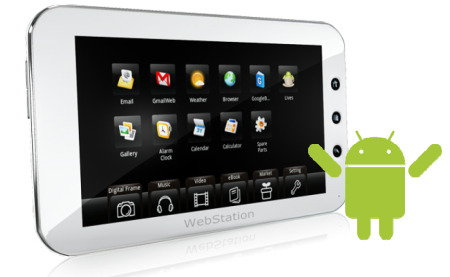 Camangi has recently released a pretty cool Android tablet, just as major companies like Apple and Microsoft are gearing to launch similar products of their own. Dubbed the WebStation, this 7 inch tablet packs a touchscreen display and runs Android 1.5.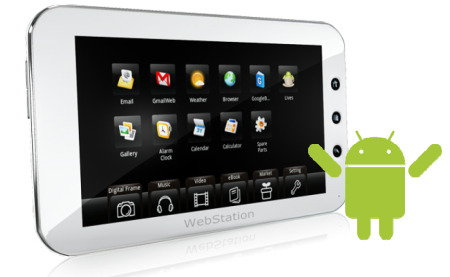 Camangi WebStation features GPS, a microSD card reader, WiFi (802.11 b/g), a coupled of "bake in" apps, among which there's a web browser and Gmail. You can use this device as an e-book reader, a music player, a photo frame or simply a movie player, thanks to a stand at the back.
WebStation also features a USB hub and a rechargeable battery and its price tag is $399, with the availability scheduled for next month.
[via gearlog]