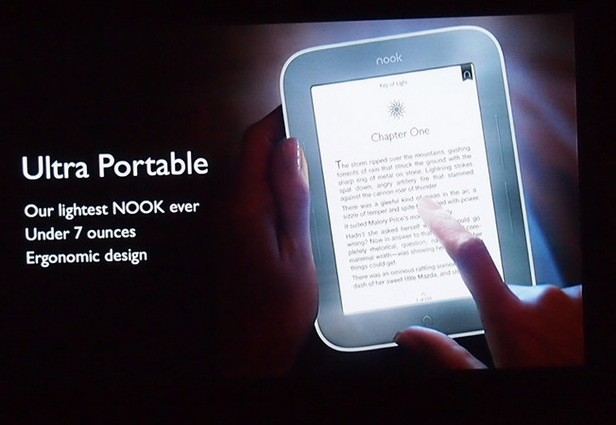 The NOOK Simple Touch with GlowLight was introduced the past Spring for $140 and it's now time for a price reduction, apparently. This may be done in light of the new Amazon e-readers debut and the fresh Nook tablets revamp, plus the new Kobo products. Any way, you should know that the B & N device with a 6 inch touchcreen is now $120.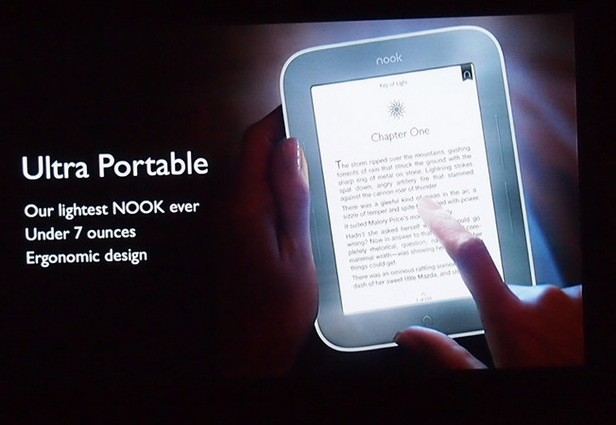 The device relies on E Ink technology and provides readers with a paper-like reading experience. It's also the first e-reader with GlowLight, so it emits a soft, adjustable glow, that allows people to read in the dark. The e-reader incorporates a microSD card slot, comes with 2GB of memory, 1 GB for content and 750 for NOOK books. The reviews of the device were pretty good, saying that pages turns are fast, the brightness is adjustable and there's no excess glare.
There is no web browser is music feature on this device, only a connection to the B & N online NOOK bookstore. There's also a social networking aspect to the experience, that allows you to interact with friends and share what you're reading with them. You can link your Twitter and FB accounts to the experience apparently.