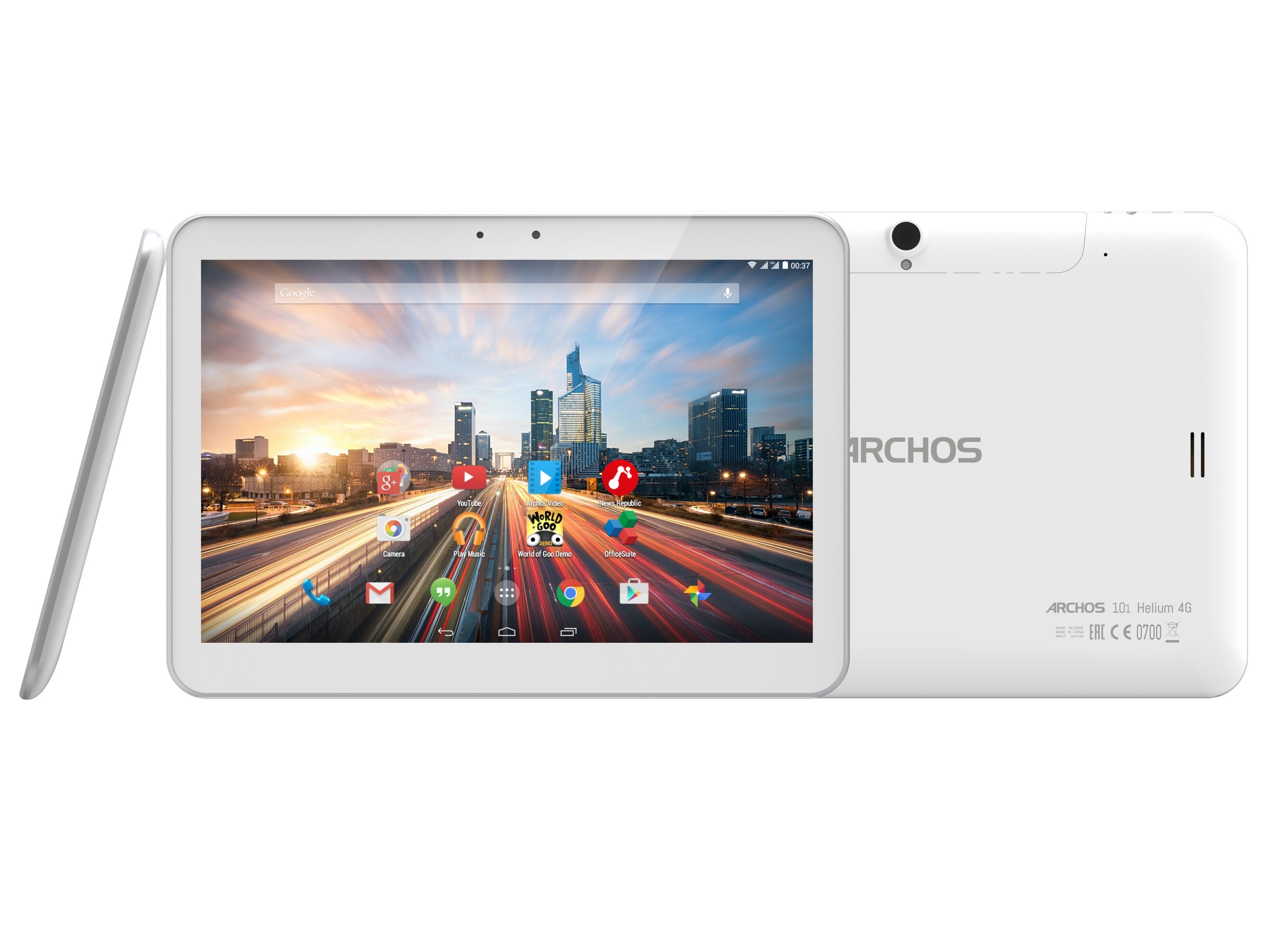 Archos couldn't wait for CES or MWC 2015, so they rushed and announced their devices early. We're talking about 3 brand new tablets, all of them with Helium branding and all of them with 4G connectivity.
The newcomers are the Archos 70 Helium 4G, 80b Helium 4G and 101 Helium 4G. The first one comes with a 7 inch display, an IPS panel and a 1024 x 600 pixel resolution, as well as a quad core MediaTek MT8732 1.5 GHz processor, together with 1 GB of RAM and 8 GB of storage. There's also a 2 megapixel main camera with LED flash, plus a 0.3 MP front shooter. The device runs Android 4.4, offers dual SIM slots and a 2500 mAh battery.
That battery is upgraded to 3600 mAh for the 8 inch Archos 80b Helium, that also supports 1280 x 800 pixels. The 10 incher 101 Helium 4G has a 10.1 inch diagonal and a 1280 x 800 pixel res and a 6500 mAh battery. We don't have any prices for the Helium series, but we'll probably learn them at CES or MWC 2015.