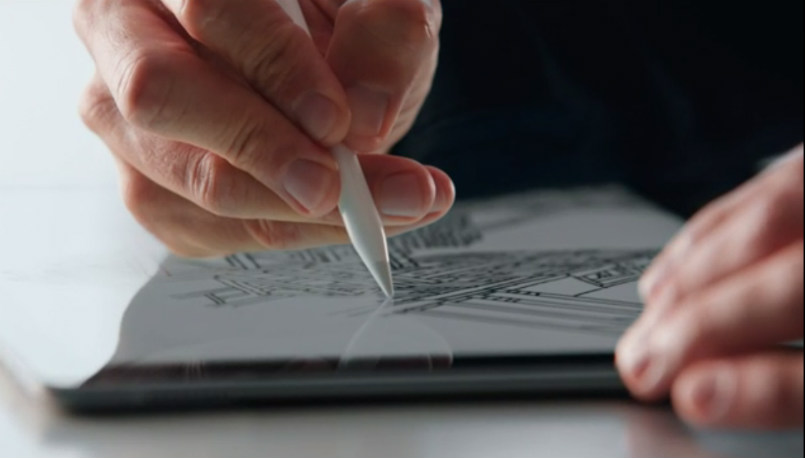 You may have been left with one or two questions after yesterday's Apple event, that brought us the new iPad Pro and the brand new Apple Pencil. The latter is particularly interesting, being the first Apple stylus and input accessory for that matter. Let's see how it works!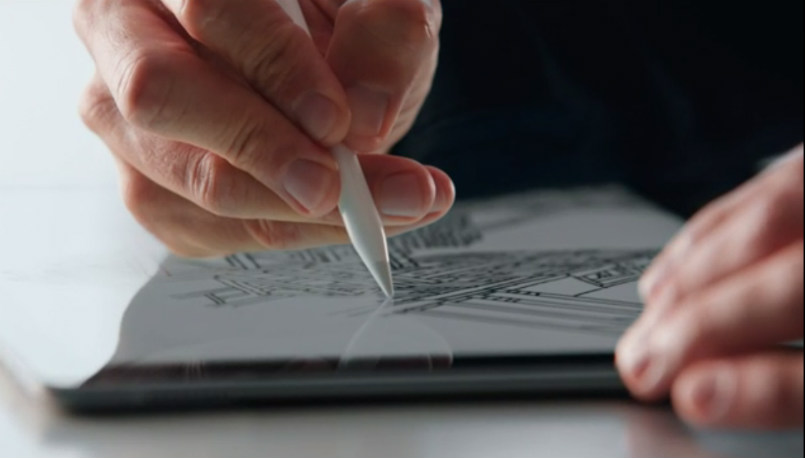 This $99 gadget has integrated sensors on the tip, that allow it to distinguish between pressure, tilt and stroke. The Apple Pencil takes advantage of the 3D Touch Feature, too and it works in tandem with sensors integrated within the capacitive screen of the new iPad. Apple even claims it has so much precision, that it can touch a single pixel on the high res screen.
The accessory integrates a Lightning connector, that's hidden under a cap and allows the stylus to be charged from the iPad Pro's port. 15 seconds of charge offer 30 minutes of use and a full charge offers 12 hours. You can also use your fingers on the touchscreen at the same time with the stylus, apparently. The iPad Pro display touch system scans twice when it comes to input, in order to capture more points, for extra accuracy.
Heavier presses will generated thicker strokes and lighter ones thinner strokes. Signals emitted by the pencil's press will be used to calculate the orientation and angle in order to generate shaded or broader strokes. Low latency is also promised, with "true drawing and writing" abilities. The Notes app has been updated with Pencil compatibility.