Allwinner has announced that the first devices packing its brand new octa core processors will arrive by the end of Q4 2014. The Chinese chip maker has also claimed that the A80 Optimus Board developer platform will ship in May.
The Allwinner UltraOcta A80 features an 8 core CPU setup with 4 ARM Cortex A15 cores and 4 lower power Cortex A7 cores. The chip relies on ARM big.LITTLE technology and heterogenous computing, so you can use all 8 CPU cores at once when they are needed. You can also use a combination of fewer cores if you want to save power.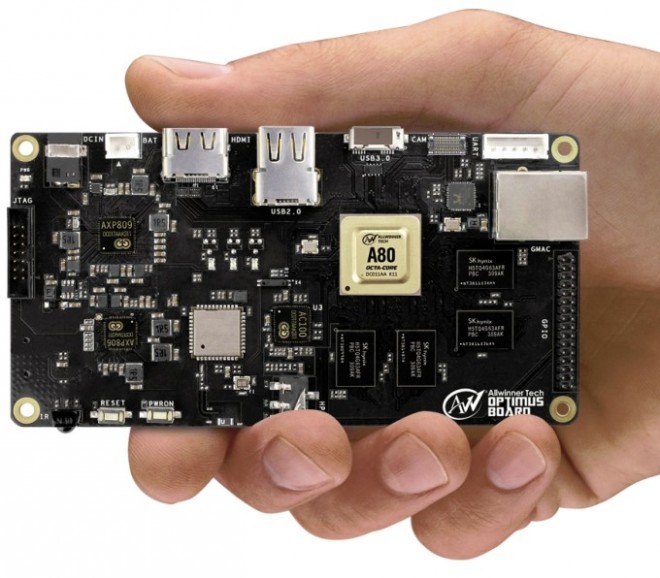 The Allwinner chip comes with PowerVR G6230 graphics with OpenGL ES 3.0 support and it can handle H.264 and H.265 video decoding. The chip maker claims that the chip can power up to 3 displays at once and it also does 1080p or 4K video. The same chip supports up to 8 GB of RAM and offers support for eMMC v4.5 flash storage.
This CPU will also reach the likes of notebooks, smart TVs, desktops and more.