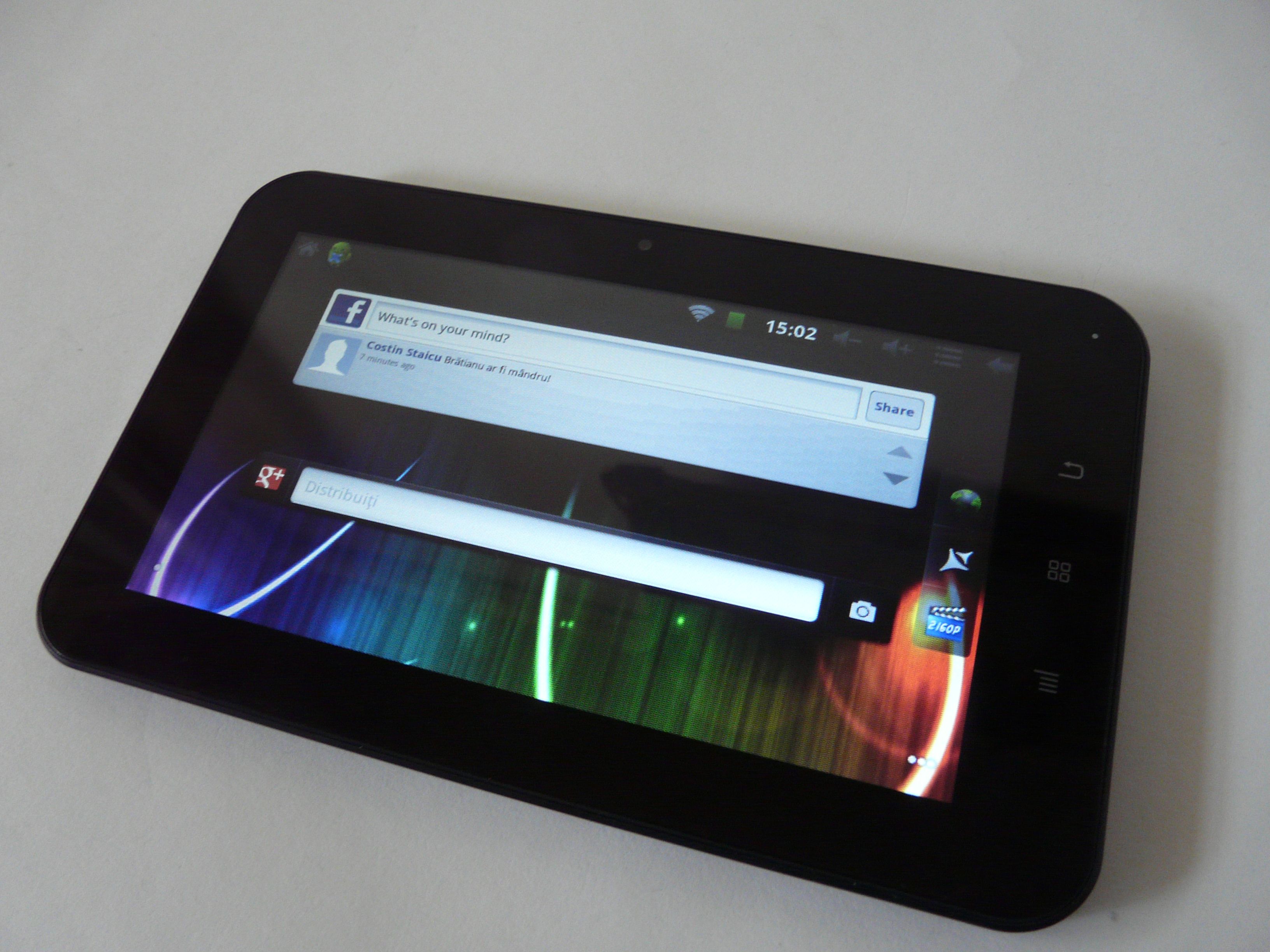 The Allview Alldro Speed is a Romanian tablet, that was $200 when it appeared and I'm betting you can find it for even $50 less right now. This model recently reached its first year of life, so after 12 months of presence on the market it has aged quite a bit, but it remains an interesting product.
We're dealing with a model that measures 9.9 mm thickness, weighs 392.2 grams and features a 7 inch 800 x 480 pixel display with 16:9 aspect ratio. It ran Android 2.3 when it launched and I'm certain it can run Android 4.0 ICS easily. This model features a Cortex A8 1.2 GHz processor and a Mali 400 GPU, a 4 core one. Inside it has 4 GB of internal storage, 512 MB of DDR3 RAM and other specs include a microSD card slot and a front VGA camera. We've also got WiFi, HDMI output and mini USB 2.0.
This 7 inch tablet uses a Li-Ion 3000 mAh battery, good enough for 5 hours of fun. It does video streaming, photo editing on a basic level and even DLNA. There's also Remote PC access and the device has a stereo speaker that's pretty decent. This slate supports MP3, WMA, FLAC, AVI, MKV and MP4 files and in order to charge it to max you'll need 3-4 hours. Overall, this is a product that gets an 8 out of 10 from us and you can watch the full review below to learn why.