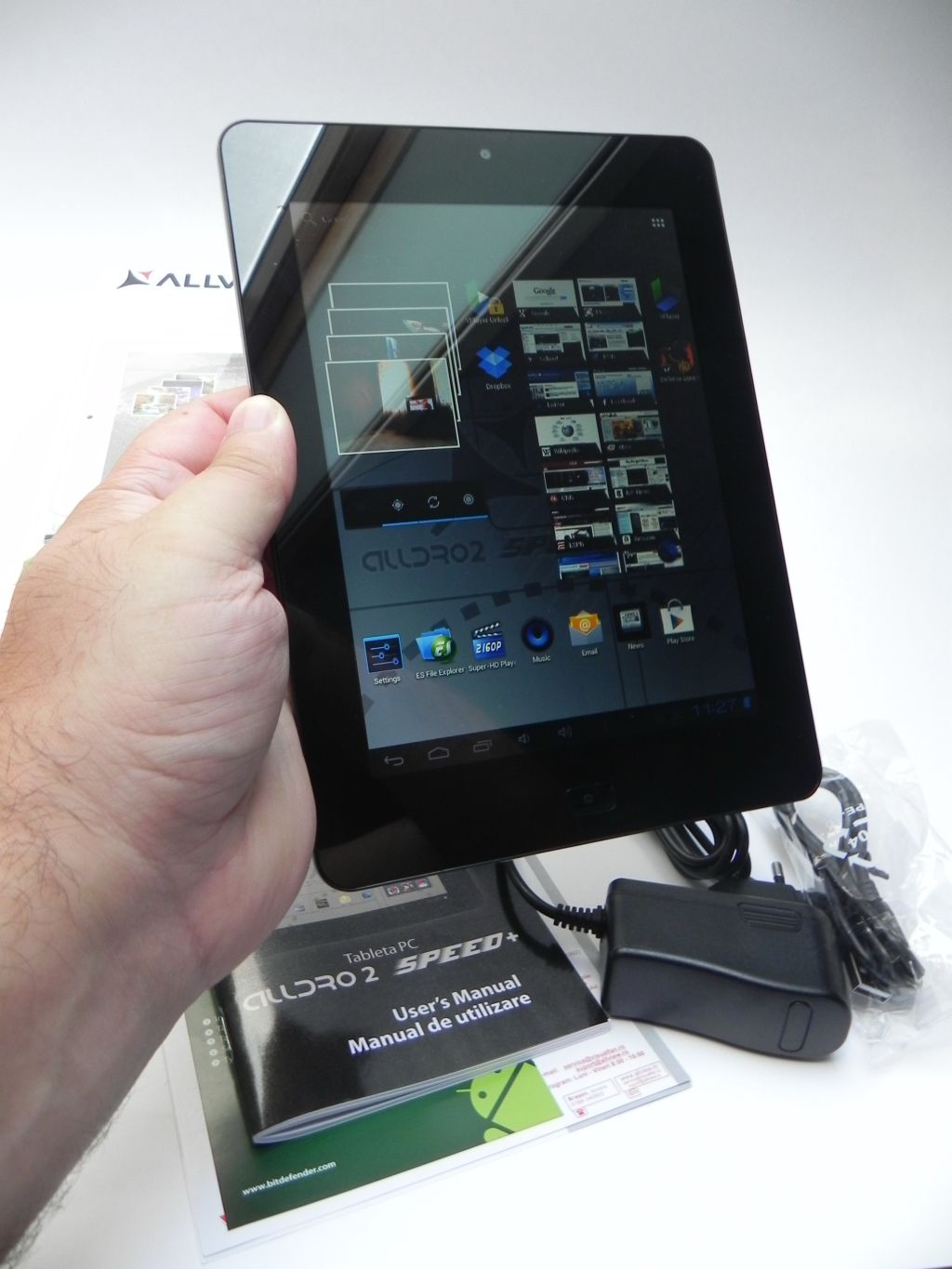 We've got another Allview tablet on our hands and in case this sounds familiar, know that this is a Romanian company with a few tablets in their portofolio, that we've already tested. Anyway, meet the Allview Alldro 2 Speed HD, an 8 inch device with a pretty unusual form factor and decent specs.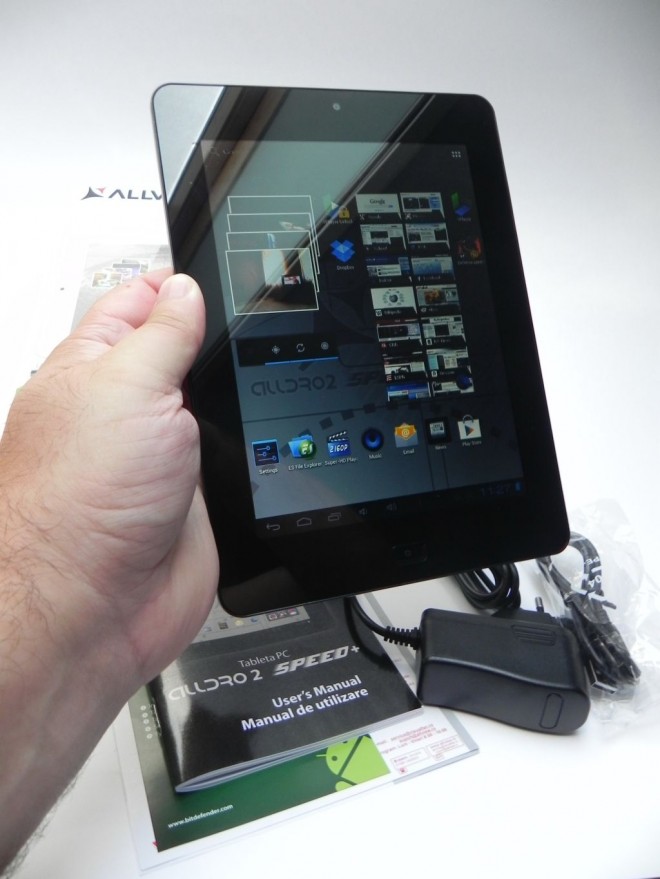 Alldro 2 Speed HD has a $230 price tag, measures 9.9mm in thickness, runs Android 4.0 and uses a Cortex A8 1.2 GHz multi core processor, plus 1GB of DDR3 RAM. Its 8 inch display supports a 1024 x 768 pixel resolution and the tablet also has a HDMI port, as shown in the unboxing video. Inside the box there's a manual, USB cable, charger and a special leaflet with a code for using the Bitdefender Mobile Security Premium solution for 90 days as a trial.
This slate, unlike other Allview models we've tested comes with a back camera, a 2MP shooter that seems pretty laggy right now. Also, notice how the back is very much like the one of the older iPad generations. You should also know that this tablet weighs 497 grams and it comes with a 4.400 mAh battery. More details in the full review!