Vodafone has just unveiled a new tablet, a 10 incher with 4G LTE connectivity, dubbed Vodafone Smart Tab N8. The device has midrange specs, as we learned from Gadgetzone.ro. It came in tandem with a few Smart series smartphones. While we don't have an official price, we've heard it may cost around $200.
For those of you wondering, the 10 inch tablet is made by TCL, made prominent by the acquisition of Alcatel and the fact it makes BlackBerry units now. The Vodafone Smart Tab N8 comes with Android 7.0 Nougat, running on top of a quad core MediaTek MT8735B processor, clocked at 1.1 GHz. The screen offers a 1280 x 800 pixel resolution and uses an IPS LCD panel.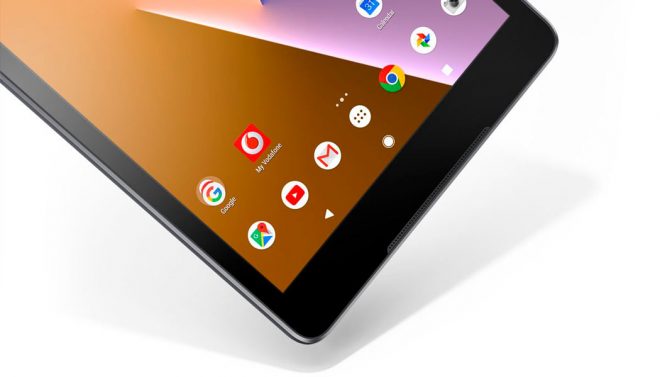 Other specs include 2 GB of RAM, 16 GB of storage, a 5 megapixel main camera and a front 2 MP shooter. Aside from 4G LTE, we also get WCDMA and GSM and I wouldn't be surprised if you could make calls from this machine. LTE Category 4 is available here, with theoretical download speeds of up to 150 Mbps and upload of 50 Mbps.
The unit is powered by a 4600 mAh battery, has a microSD card slot, WiFi and Bluetooth 4.1. Sold in Vulcan Black, the device brings GPS and microUSB 2.0. Expect it to come to Vodafone outlets all over the world.