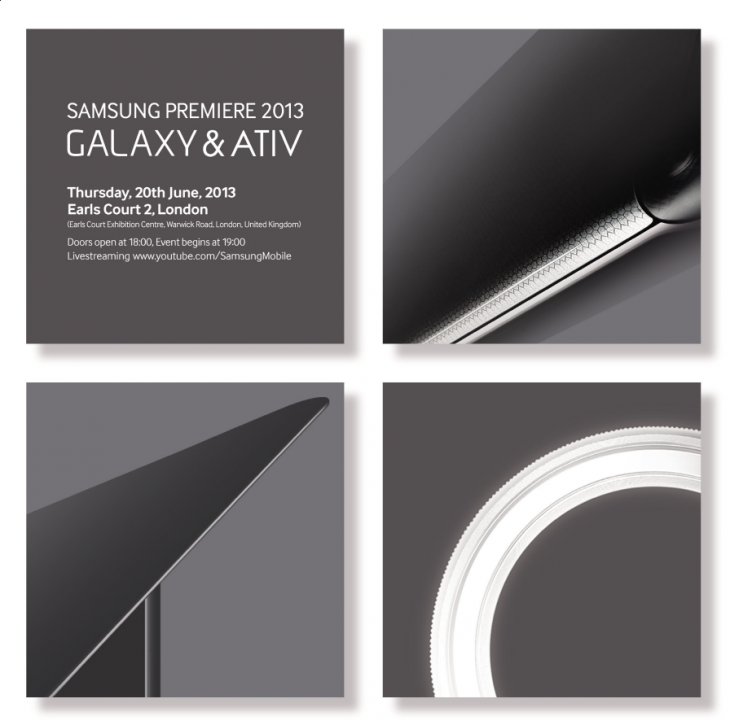 Samsung has just started posting teasers and hints towards a new event that will take place in June and seems aimed at announcing a new product or two. The event will premiere new mobile devices within the Galaxy and ATIV portofolio.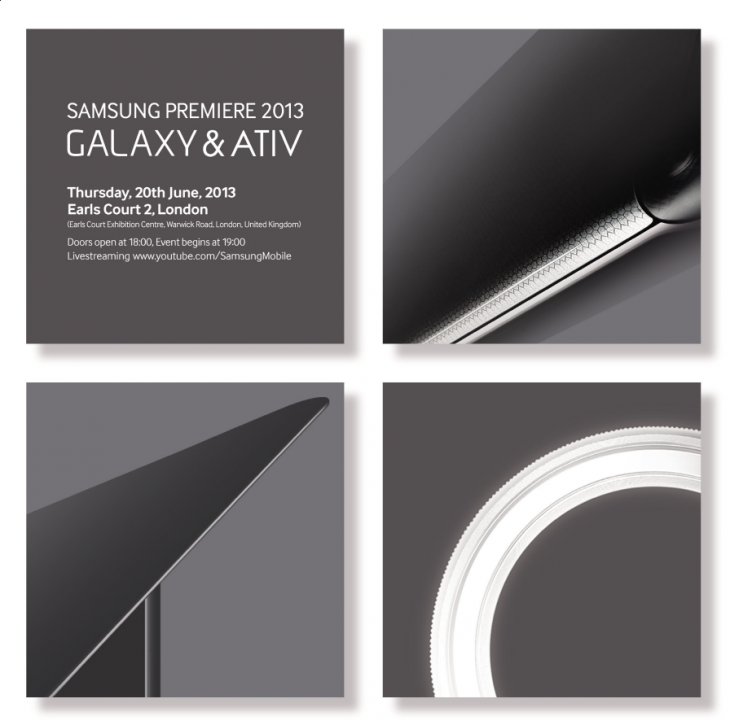 Under the tagline "Premiere 2013", the event is scheduled for June 20th and it will be held at Earls Court 2, London. It will also be livestreamed on the corresponding YouTube channel from 6 PM BST/ 1 PM ET / 10 AM PT. You can see above the teaser shots that Samsung posted in relation to the event. Call me crazy, but I seem to have spotted a big display device with a sliding mechanism like the ASUS Eee Slider.
I've also spotted that bright light that makes me think about a cameraphone and a very nice metal texture, that's either a new handset or a new phablet/tablet. It's been a while since we saw any ATIV series device getting announced, so it's about time to enter a new generation of Windows Phone devices, especially since Samsung, the biggest phone maker hasn't been active in this area. Maybe a phablet with WP8?