This year brought us the Galaxy S4, Galaxy S4 Mini, Galaxy Mega models and Galaxy Tab 3 7.0, but now we're expecting even more Galaxy Tab 3 units. I'm talking about the Galaxy Tab 3 8.0 and Galaxy Tab 3 10.1, that just leaked in a bunch of pictures.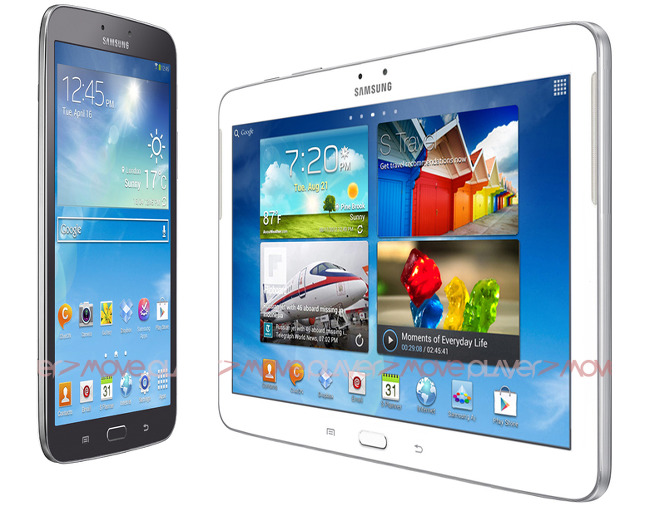 The Galaxy Tab 3 8.0 is said to measures 6.95 mm in thickness, pretty close to the ultrathin Sony Xperia Tablet Z. This device is said to pack an 8 inch TFT LCD 1280 x 800 pixel display, a dual core 1.5 GHz, 1.5 GB of RAM, a 5 megapixel camera at the back and a front 1.3 MP front cam. There's also a 4450 mAh battery and there will be two versions of the slate: 8 GB and 16 GB, plus 4G LTE connectivity versions. Android 4.2.2 is the OS.
The bezel of this model is very, very thin, as shown in the pics here. Galaxy Tab 3 10.1 is expected to measure 7.95 mm in thickness and pack a 10.1 inch display and its chassis will measures 8.9 mm in thickness, so less than the 9.7 mm thick Galaxy Tab 2 10.1 from last year. Which of these models interests you most?