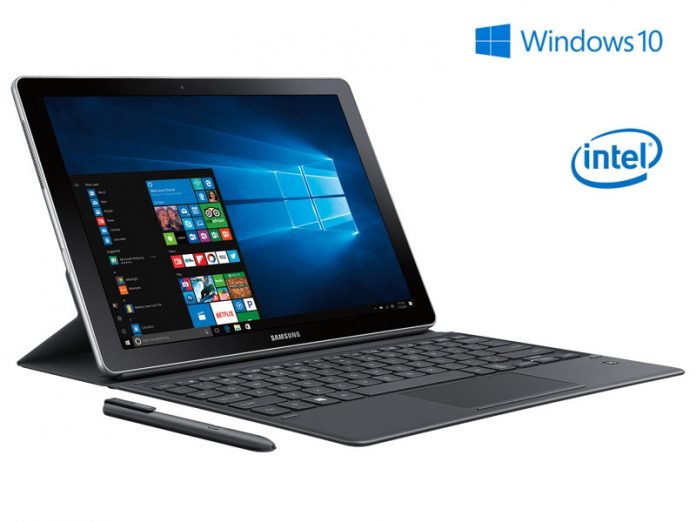 Samsung launched its Galaxy Book devices at MWC 2017, but it's only now they're hitting Europe. This is a Windows 10 tablet meant for professionals and it comes in two versions: 10.6 inch and 12 inch. And now it has gone on preorder in UK, with the starting price of $836.
That's quite the hike from the $640 starting sum you had for the 10.6 inch unit in USA. The Galaxy Book packs a 10.6 inch TFT LCD screen, or a 12 inch Super AMOLED panel in the bigger version. In UK you can pay $836 for the 10.6 inch and you can go up to $1635 for the 12 inch device. Slates offer a Full HD or Quad HD resolution and the chipsets are a 7th gen Intel Core m3 or a 7th gen Intel Core i5 CPU.
Both have support for LTE Category 6 and the 12 inch unit has support for HDR, so you can consume Netflix video with this standard. The 10.6 inch model comes with 4 GB of RAM and up to 128 GB of eMMC storage, while the larger product has 4 GB of RAM/ 128 GB SSD or 8 GB of RAM/ 256 GB of SSD. These Windows 10 machines come with full Microsoft Office and S Pen support.
The waistlines are quite slim here, at 7.4 mm for the 10.6 incher and 8.9 mm for the 12 inch AMOLED unit. A 10.5 hour battery life was promised for the bigger unit, as well as fast charge. In spite of having Windows 10 here, Samsung's Air Command from Galaxy Note Android devices is here. UK availability starts on June 16th. I have to say I'm pretty shocked by the price difference of about $200 between the US and UK version.