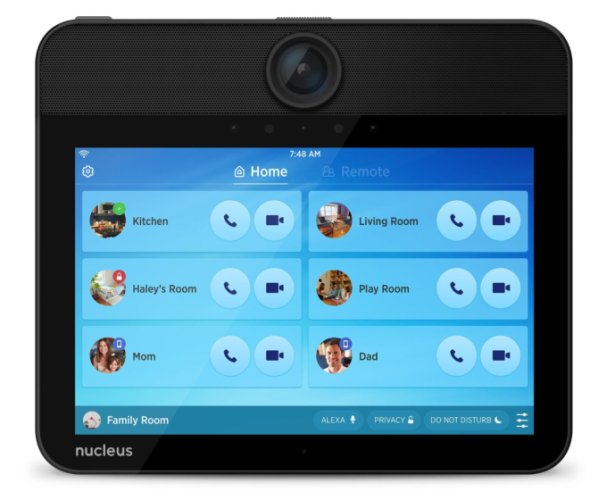 The first thing that comes to mind when you hear the name Nucleus is that horrible product of the company Hooli in the HBO show Silicon Valley. Today Nucleus is a tablet meant for video calling and intercom functionality. It also has Amazon Alexa and it's priced at $249.
It's an 8 inch touchscreen slate with a wide angle camera, stereo speakers and connectivity based on WiFi and Ethernet. Aside from communicating with other people who have a Nucleus and hopefully also other devices for videocalls, this model  also offers voice control for music, news updates and more, via Amazon's Alexa voice service.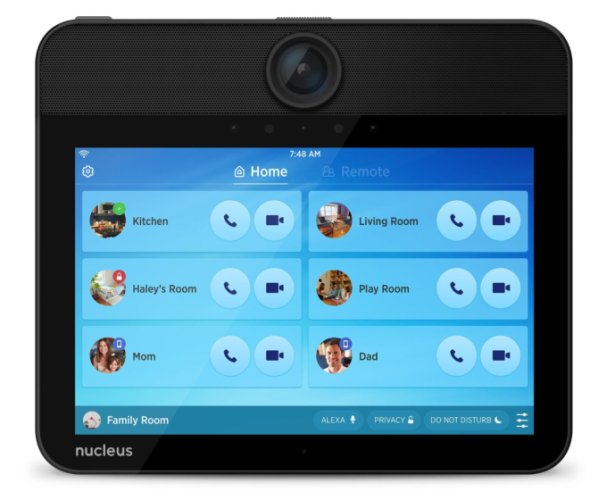 Basically it's the intercom version of the Amazon Echo, with a touchscreen and also a camera. Keep in mind that this is not quite a portable device, because it needs to be plugged into a wall jack to be juiced up. There's a 5 MP 120 degree camera for making video calls and supported music streaming services here are Amazon Prime Msuic, TuneIn and iHeartRadio.