Today ASUS held its big event at MWC 2013 and debuted in Barcelona two very interesting tablets: the ASUS PadFone Infinity and the ASUS FonePad. The first one was a total shock, while the second one was previously rumored and every rumor was right. So, we have a photo gallery for you from the event and all the details you need about these devices. Let's see!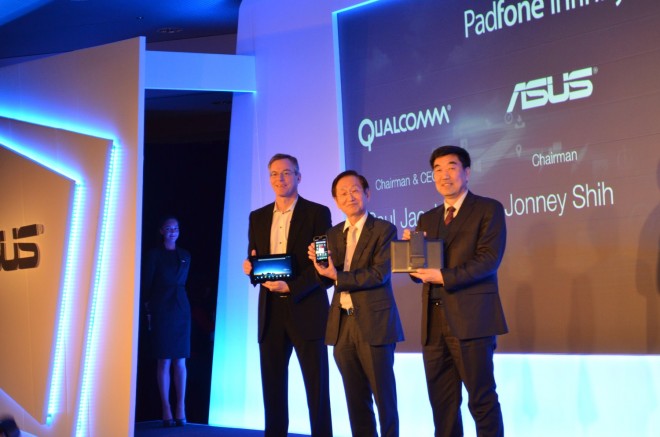 The latest generation of PadFone is the Infinity model aka the ASUS Padfone 3, as some may call it already. The ASUS PadFone Infinity already has a price tag, of 999 euros and it's coming to the market in April. It involves the usual combo of smartphone and tablet, dismissing rumors that ASUS was actually preparing a standalone phone. The device adopts pretty much the same system as the PadFone 2, with a docking tablet and a handset that goes inside through a specially design slot without cover.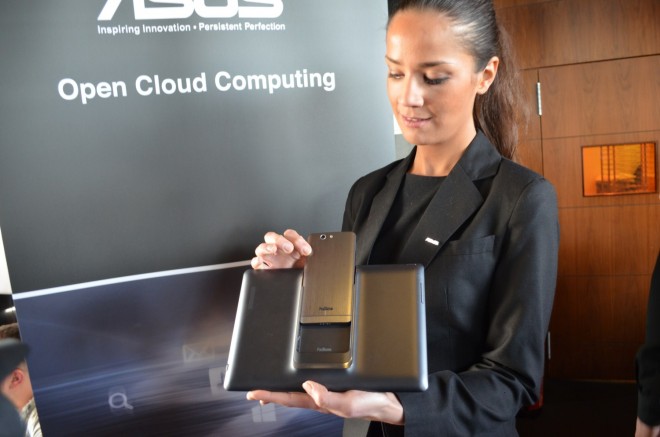 The device runs Android 4.x Jelly Bean out of the box and the CPU is a quad core Snapdragon 600 at 1.6 GHz, while the display is a 5 inch unit with a resolution of 1920 x 1080 pixels. At the back we've got a 13 megapixel camera, one with a f/2.0 five element lens involved. The tablet part supports a resolution of 1920 x 1200 pixels and the device is made of aircraft grade aluminum, adopting an unibody design.
The dock also triples the battery life of the handset, while the PadFone 2 only doubled it. Going further to the FonePad, this model is a cheaper 7 inch slate, with a 219 euro price tag and an Intel CPU. It relies on an Intel Atom Z2420 CPU and it does phone calls, which may be very appealing for some customers looking for  Galaxy Note 8.0 alternative without pen.
The CPU is a single core unit at 1.2 GHz, coupled with 1 GB of RAM and a PowerVR SGX 540 GPU. FonePad will run Jelly Bean 4.1 at launch and the device feels a bit like the Nexus 7, aside from the metallic back. It's similar in size and it packs a 7 inch 1280 x 800 IPS display, that frankly impressed me more with its contrast and viewing angles compared to the Nexus 7.
So, a 7 inch Intel tablet with phone calls a new PadFone, which one will you choose?