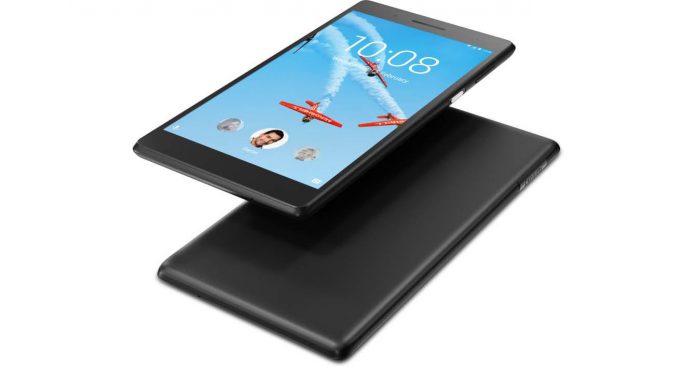 Lenovo launched today two new tablets in USA, the Tab 7 priced at $80 and the Tab 7 Essential, going for $100. These are clearly entry level models, with low resolutions and modest CPUs.
The Tab 7 Essential is actually the lower end model, with a 7 inch 1024 x 600 pixel display, while the Tab 7 packs a 7 inch 720p screen. Both devices get the same amount of RAM (1 GB) and 16 GB of storage, plus microSD. They are based on the MediaTek MT8161 CPU, a quad core chip which helps them run Android 7.0 Nougat. The selling point here is most likely the Dolby acoustics of these newcomers.
It's no coincidence that these are long devices, with big top and bottom bezels, imagined so in order to let you grip the device better for video watching. Available in black or white, the products may make a sweet holiday gift, as a first slate for a toddler or a new device for an elder. Other features include a 5 MP main camera (2 MP for Essential), 2 MP front shooter, Bluetooth 5.0, WiFi and a battery good enough for about 15 hours of usage.
From what I've heard 4G LTE and dual SI Slots may also be part of the package.