It appears that over the past 2 weeks or so, the Apple leaks have taken a break, including those related to iPads and iPhones. Today we stumble upon a new piece of the puzzle called iPad Air 2 and that piece is actually the device's case, that's shown in the leak below.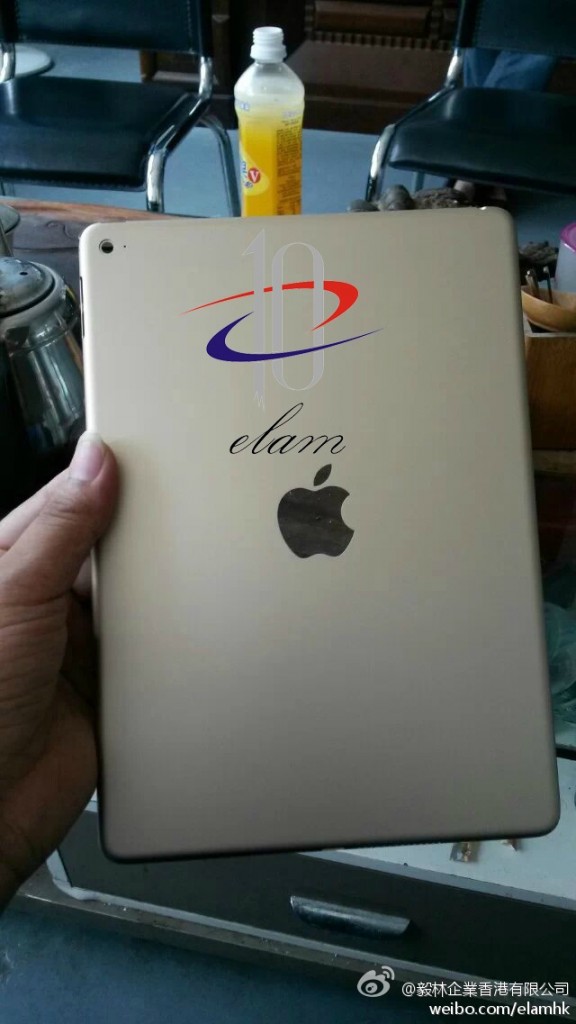 These images have appeared in China on Weibo and this case is supposed to have been designed in USA. The back microphone is now no longer placed at the center of the upper part of the shell, but rather alongside the camera. The volume buttons are more embedded into the sides and the speaker holes have a different placement and orientation at the bottom, being more proeminent now. We also learn that the iPad Air 2 production is expected to start next month and the product is meant to debut in October.
As far as we know, this new iPad Air will bring a slimmer design, a more powerful Apple A8 processor, probably a more powerful camera and most likely a Touch ID fingerprint scanner. The screen will most likely remain the same as the one from the iPad Air and the battery should register a big jump in capacity.