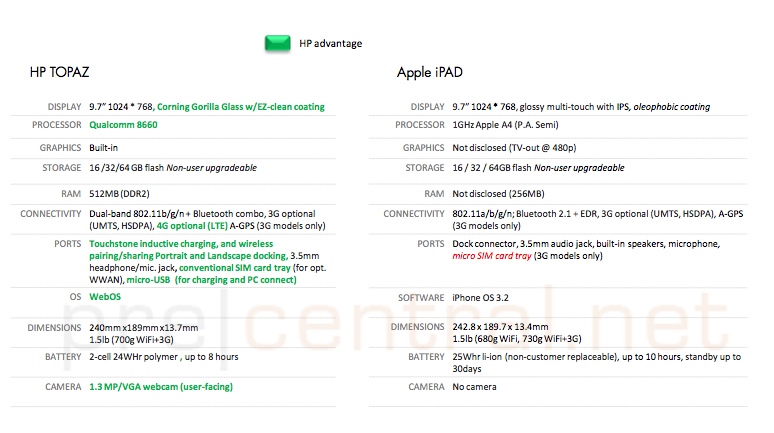 Today is the big day for HP Palm, that will introduce a brand new webOS slate. The device is pretty mysterious, unless it's the Topaz or Opal model we've seen leaked a while ago. Below you can see a comparison done last Fall between HP's future product (at the time) and the iPad spec-wise.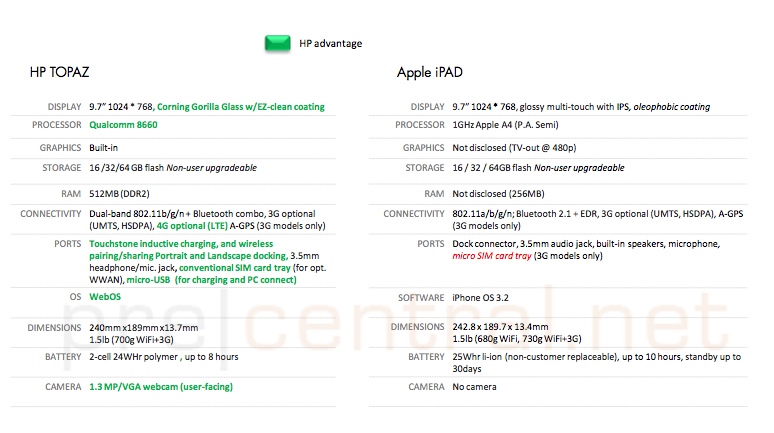 The Topaz should come with a 9.7 inch screen with Oleophobic Corning Glass, a dual core CPU (1.2GHz Qualcomm 8860) and 16/32GB of internal storage. 512MB of RAM, WiFi, 3G/4G LTE are also on the specs list, making the device more appealing than the iPad, mostly if the price is right. Just look at the Moto Xoom… some people are already having second thoughts about purchasing it, because of that $800 price tag.
In the end it will all be about the quality of webOS 2.0 and how cheap the product is, especially when compared to the iPad 2.