Boy, do we have exciting novelties for you? Today we've come across a series of tablets, that would make great Christmas gifts this year. We're talking about gaming models, productivity 2 in 1 units and more, all of them detailed below and receiving price cuts on GearBest.com.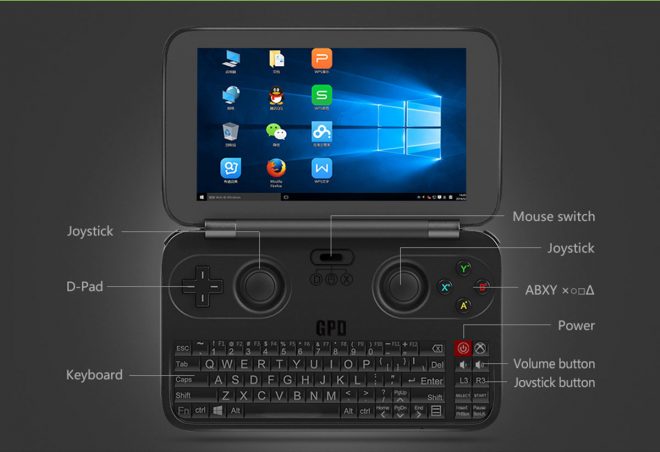 First up there's the GPD Win GamePad Tablet PC, priced at $359 and coming with an Intel Cherry Trail Z8700 CPU, plus 4 GB of RAM and 64 GB of storage. It also has HDMI and WiFi, as well as Bluetooth and its core feature is the embedded gamepad, with gaming controls. There are action buttons here, programmable buttons, analog pads and a QWERTY keyboard.
This device runs Windows 10 and has a 6000 mAh battery, plus a 5.5 inch HD screen.
Then there's the Jumper EZpad 6, an Intel Z8350-based 2 in 1 tablet, with an optional keyboard. The first 100 units go for $179.99 starting from yesterday, then the next 100 units are sold for $189.99 and then $199.99. All of them are still good deals, considering we get a 6.5 mm slim device with a 11.6 inch screen, 4 GB of RAM and 64 GB of storage.
After that we have the Cube Mix Plus 2 in 1 tablet, priced at $474 and offering a next level package: Windows 10, Intel Kaby Lake CPU (Core m3), 10.1 inch screen, 4 GB of RAM and 128 GB of SSD storage. The resolution is Full HD and we also get a 5 MP main camera and 2 MP front shooter. The product weighs 700 grams and gets closer to the definition of a laptop.
At last there's the very elegant Teclast TBook 16 Power, a dual boot model, that combines Android Marshmallow and Windows 10 this time. It goes for $350 and opts for an Intel Atom x7, not the x5 of the Teclast Tbook predecessors, as well as a very good 8 GB of RAM and 64 GB of storage. There's also an USB Type C port as novelty here, plus a generous 8500 mAh battery on board.
Excellent power for such a low price and I kike the kickstand mechanism on offer here.