I'm sure you've heard about Google's famous problems with Android 4.2 and the December birthday bug. Turns out that if you own an Android 4.2 device and want to set a reminder or simply set a birthday for December in the People app you can't, since the choice is offered for only 11 months of the year, without December. Well, this is fixed thanks to a brand new update, to version Android 4.2.1 for Jelly Bean.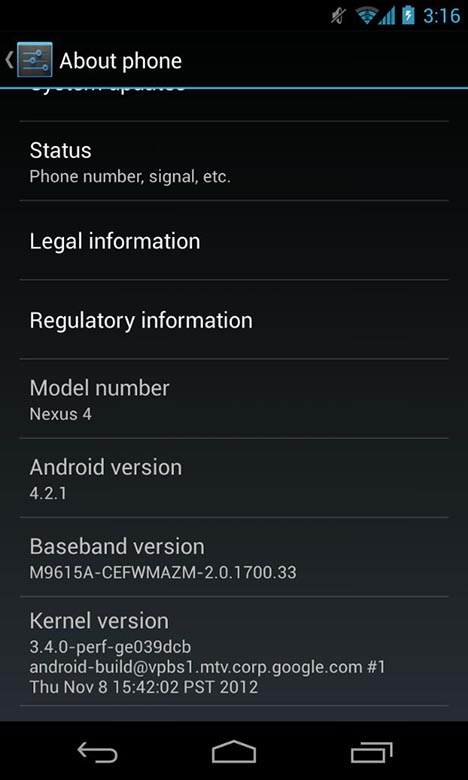 The update arrived on the likes of LG Nexus 4 and the Nexus 7 and Nexus 10 tablets. The software package is light, less than 2 MB actually and it also includes Bluetooth bug fixes. It was about time that Google performed the update, since at the end of the week December will start and with it the birthdays we don't want to miss, right?
The OTA update should roll out to you soon, if it hasn't already. I wonder if they'll find a way to also make the widgets in the lockscreen totally optional, since there was even a special app that removed widgets from the lockscreen, clearly showing that people are not that happy with it.