Later this month, we'll get to see some new products during the Dell World 2015 tech event, place where new tablets might pop up. Among them we have the XPS 12, device leaked today in a lot of press pictures that can be admired down below. We also get to kmow some of the slate specs.
First, the display seems to be a 12.5-inch 4K Ultra HD unit from Sharp that offers a 352ppi pixel density. Next there's an Intel Core M Skylake SoC, two Thunderbold 3-enabled USB Tye-C ports, a 5-megapixel front-facing camera for video calls and a 8-megapixel rear sensor. This 2 in 1 tablet seems to pack a great keyboard from what we notice, with buttons similar to ones from Lenovo notebooks.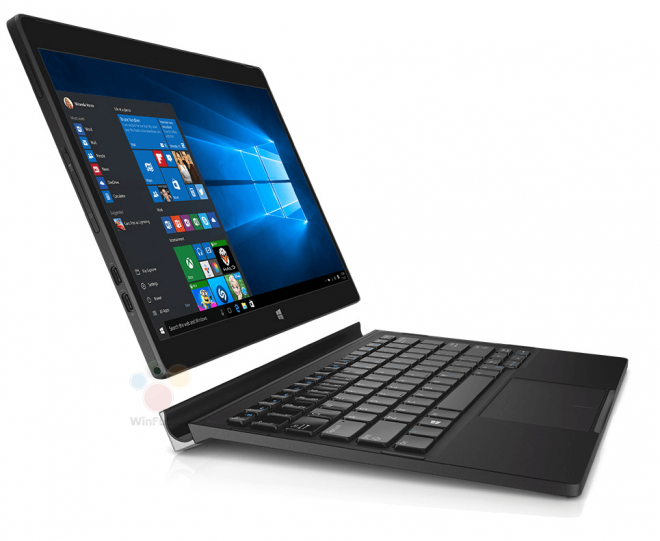 We also see the way this keyboard will connect to the big 12.5 inch tablet. As you might noticed, in the last couple of weeks we saw a couple of similar slates like this, with panels over 10 inch, like the iPad Pro, Sharp Aquos Famiredo, and next could be the Galaxy View, a tablet rumored to pack a 12.5-inch display or a 18.5 one.