Computex 2018 is in full swing these days and with it come a few prototypes, concepts and innovative machines in general. Foldables are also part of the attraction off the Taipei show and ASUS came up with the Precog, finally a dual screen foldable Windows PC.
The name "Precog" is clearly a throwback to the "Minority Report" movie, as you probably figured out already. This is a dual screen laptop, that's a flexible device, which can be used in multiple configurations. You can use it in a laptop mode, or what ASUS calls Stand Mode, but also a tent mode, a flat mode or a stood up mode, making it resemble a dual monitor PC setup.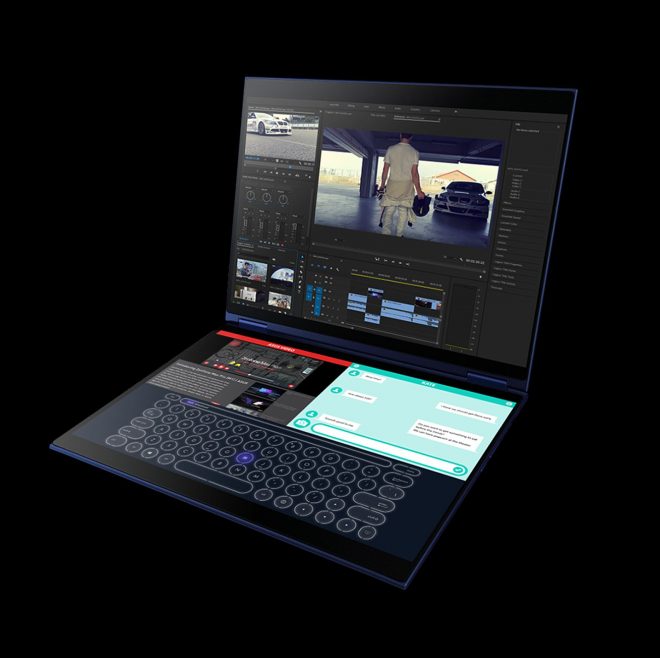 That one is called "Book Mode" by ASUS. They aim to offer an adaptive input experience, going by the name of "Intelligent Touch". That one will automatically recognize the input device you're using and change the virtual UI according to it. It can also adjust the keyboard location depending on where you place your fingers, which I guess gets the "Precog" name going.
There's also a stylus mode and support for both Cortana and Alexa. The product comes with an Intel Movidius Vision Processing Unit, so the PC will be able to see you and respond to your actions accordingly. If you move your hands, it acts in accordance for example. ASUS is going to release this product next year, so this is just a prototype. It seems like a Lenovo Yoga Book on steroids, if you ask me and it doesn't have any specs yet.