We kind of have all the tablet formats figured out by now, with the typical 7.9 inch iPad Mini clones, the widescreen 10 inch slates and the 8 inch inbetweeners. However, there's the occasional device that strays from the format, like this model called Chuwi VX1, coming straight out of China.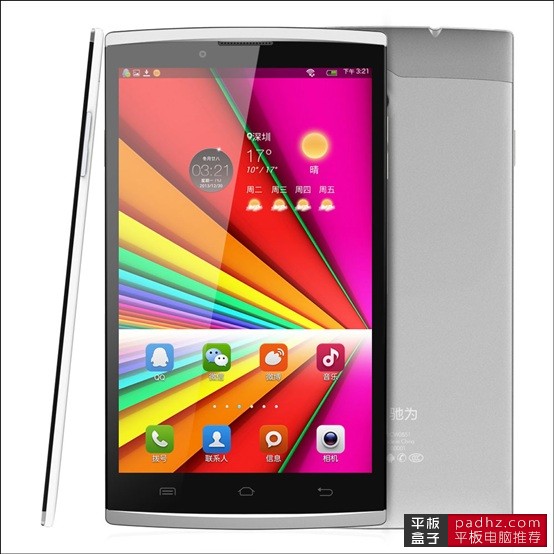 This is a 7 inch 3G tablet with a quad core MediaTek MT8382 processor. This model reminds me of an Oppo phone, only larger and it seems to adopt an ultraslim case that may or may not feature a metal plate. The device packs 3 capacitive buttons that seem more suited for a phone rather than a tablet.
Since it resembles a phone and it has 3G, I'm guessing it also makes phone calls. There's an 8 megapixel camera at the back with flash and some version of Android Jelly Bean on board, with a custom UI on top. The price range of the device should be in the range of $200-$300 or so according to the source.