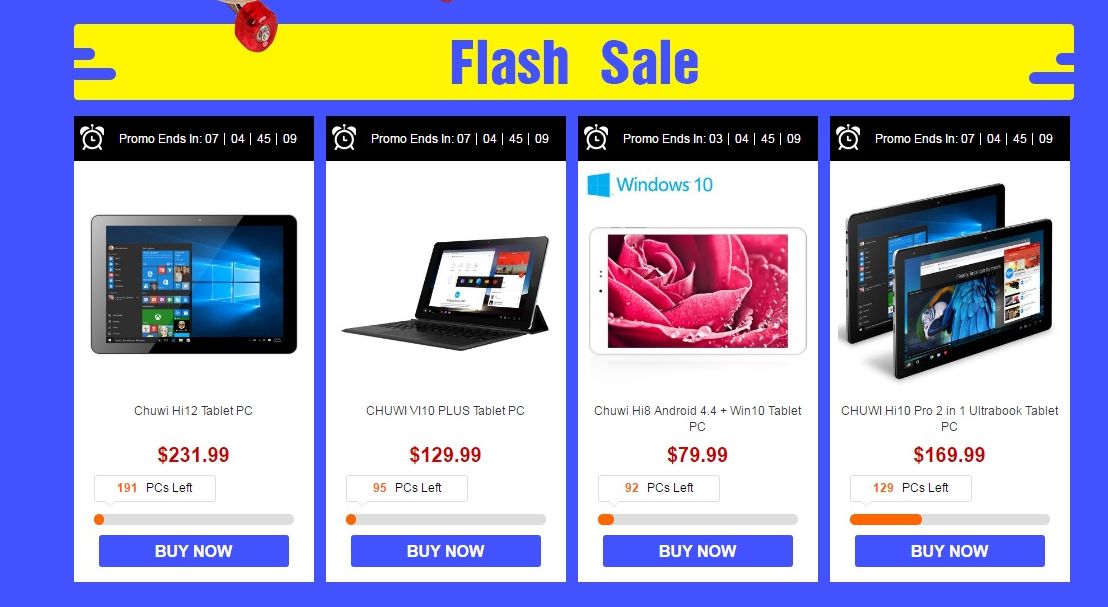 It's close to the end of August, so we're in the Back to School time frame. This means we're about to see pretty major price reductions for a few devices, including tablets. Chuwi has a special "Tablet Brand Sale", that can be found here.
Keep in mind that the deal period closes today, August 22nd, so you have around 7 or 8 hours left to seize the deals. One of the most affordable products on the list is the Chuwi Hi8 dual OS model, with Android 4.4 and Windows 10, a tablet priced at just $79.99, with just 92 units left. Then there's the Chuwi Hi10 Pro 2 in 1 tablet, at $169.99.
This one gets a 61% discount and provides an Intel Cherry Trail Z8300 processor, clocked at 1.44 GHz and accompanied by 4 GB of RAM, 64 GB of ROM and an IPS screen. There's also USB Type C connectivity and stylus support. Another solid product is the Chuwi HiBook Pro 2 in 1 ultrabook, with massive price cut from $566 to $228, basically 60% off.
8 inchers are also on the list, plus tablet accessories, like styli, keyboard covers, protective cases and more. All of them are available here.