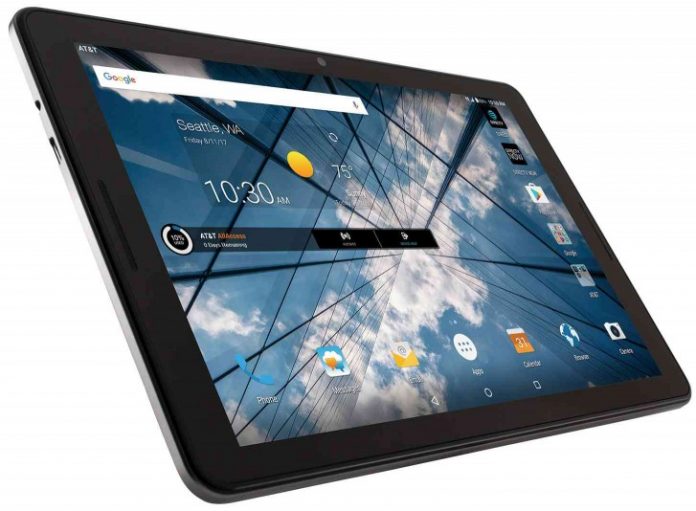 There's a fresh tablet in town, one meant to consume video on the go and it's AT&T branded. The machine is AT&T Primetime and it runs on Android. It'll be available starting August 25th and it'll be an exclusive for the carrier.
The Primetime will cost clients $10 a month for 20 months, with an installment plan, that adds up to a sum total of $200. Or you can buy it for $29.99 on a 2 year contract. Those of you wondering what you get for that money should know that the device brings a 10 inch Full HD touchscreen, a bunch of 5 MP cameras (front and back), plus 32 GB of storage.
There's a microSD card slot here and a Qualcomm Snapdragon 625 CPU powering up the machine. It works in tandem with 2 GB of RAM and a 9070 mAh battery. The OS of choice is Android 7.1.1 Nougat. Since this is all about multimedia, the tablet provides dual front facing speakers with Dolby Audio acoustics. It also has support for dual Bluetooth media streams, meaning you can hook up to two headsets or speakers simultaneously.
DirecTV and other videos apps can be accessed right from the homescreen.