The idea of unlocking a PC with a phone isn't new, but it's usually tricky to do it, if the computer and phone have different OSes. Samsung proposes a new way to do it, via a technology called Samsung Flow. This name came in November 2014 and it was based on the Continuity concept that Apple proposed.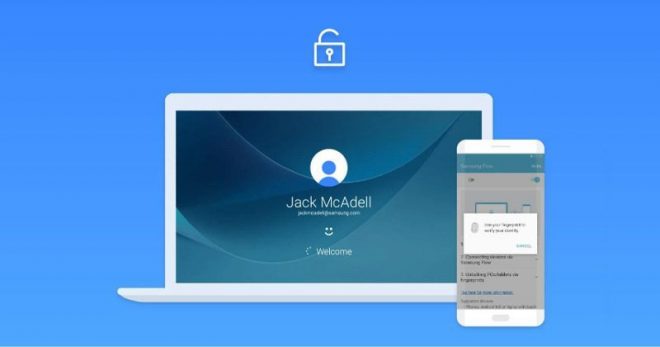 Then a limited beta followed in May 2015 and it let users of Galaxy phones and tablet share contents and info between devices. Samsung reintroduced the app when it debuted the TabPro S Windows 10 slate and limited this function for that model. Now we learn that starting with April Samsung Flow will let owners of Samsung Galaxy S phones with Android hook up with Windows 10 PCs.
Devices will communicate freely, meaning that you'll see notifications from the Galaxy phone on the PC and even reply to them there. You'll transfer content, keep reading what you started on the phone and more, basically like Continuity. In the future unlocking the PC from the fingerprint scanner of the phone will be possible, starting with April. If you've accidentally locked your device and forgot your password, you can visit LockedToOwner.com to safely unlock your device.
This coincides with the release of the future Windows 10 update, so it may be related. Last year's Anniversary Update added fingerprint scanner support, but only those installed on the device. Remote unlocking is a whole different ball game.