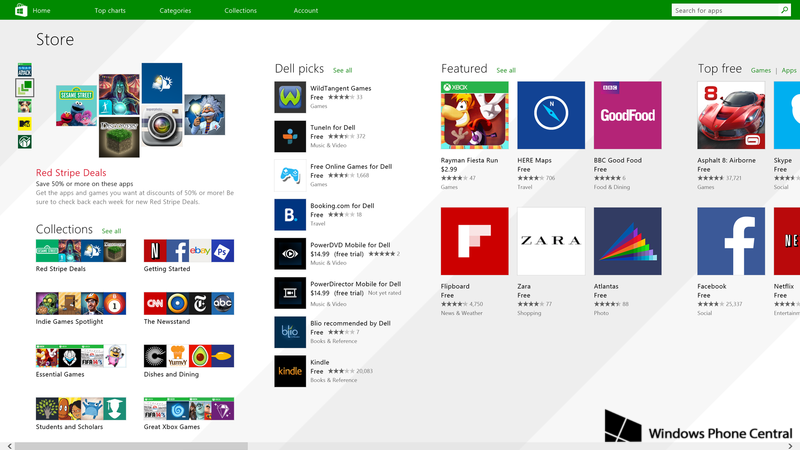 Microsoft is updating its Windows 8.1 Store today with a few improvements that users will find to be welcome. The experience is the one improved the most here and while the Store was already redone for Win 8.1, there are still things to be worked out.
The updates are focused on usability, mouse and keyboard users and an easier way to find new games and apps. The new Store has 4 big changes, as follows:
Persistent navigation bar with Top charts, Categories and Collections
Collections on the Store landing page
Multiple Featured titles at your fingertips (or mouse pointer)
Get once & download on compatible Windows devices
The first one is a welcome change, since the green bar will be omnipresent for users and it highlights Top Charts, Categories and Collections. We also get "new, trending and rising stars" on the Store front, so we can learn what's hot. In order to get this update you need to open up Settings, Change PC Settings, Update & Recovery and tap Check Now.