If yesterday, Nokia surprised everyone by launching a first Android tablet, now another Finnish company, more precisely Jolla, is proud to announce the Jolla Tablet project that is now live on the Indiegogo fundraising platform. This device is developed by the same startup that last year introduced on the market the Jolla Jolla smartphone that arrived with Sailfish OS.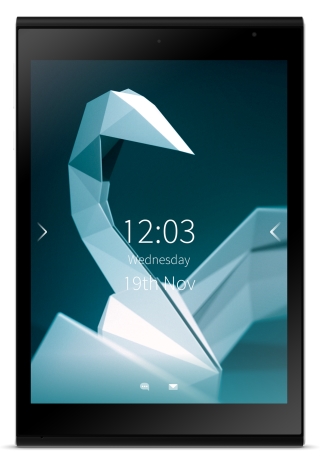 However, the tablet isn't launched in stores as any other product, the company needing first financial support from customers. By making a donation, the fans can pre-order the tablet from Indiegogo for a $189 (first 2000 orders), or for a $199 after the 2000 units are gone.
By listing the tablet on Indiegogo, Jolla hopes to raise about $380.000, amount needed in order to develop and ship the tablet until June next year. Among the specs of this tablet we have a 7.9-inch display with a 2.048 x 1.536 pixels, a quad-core Intel processor clocked at 1.8 GHz, 2 GB of RAM, a 5-megapixel rear camera and the Sailfish OS open-source operating system.
Other specs include a 2-megapixel front-facing camera, 32 GB space of internal storage, a microSD card slot, WiFi connectivity and a 4.000 mAh battery that should give us enough time of autonomy. Jolla Tablet weighs 384 grams and measures 203 mm in length, 137 mm in width and 8.3 mm in thickness.
Even if there's left 21 days until the fundraising campaign will be over, until now there were made donations in value of $280.000, and that's means that the Jolla Tablet will be real next year.