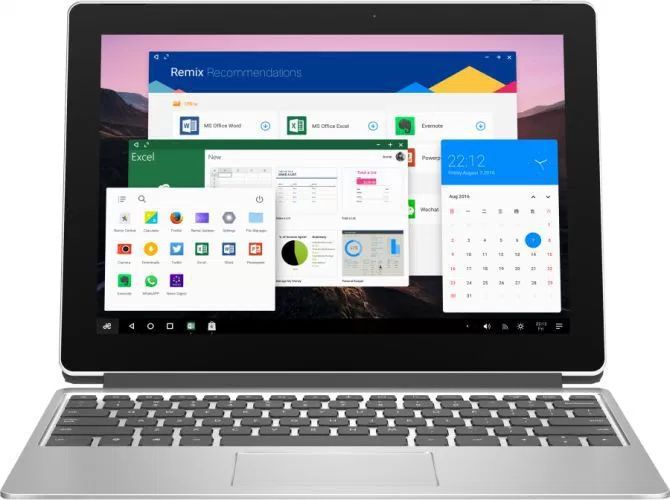 Jide Remix Pro is a 12 inch tablet with some solid specs, although they don't go all the way into high end territory. The device just got certified by the FCC and it seems to be getting ready for US release. This also brings forth some pictures and details about the device.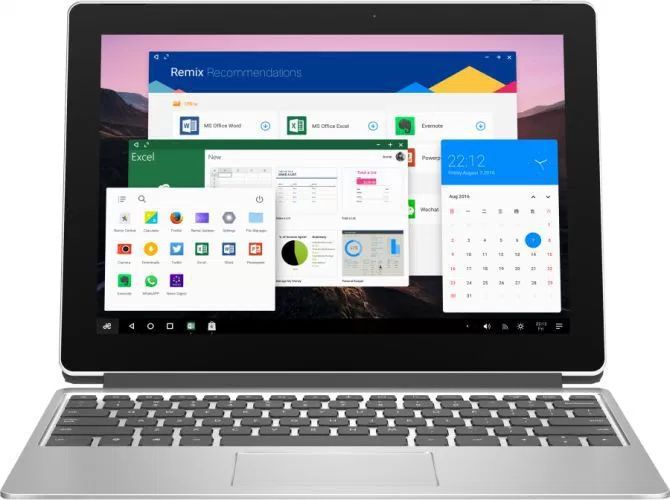 This model follows up on the Remix Ultra tablet, that was released by the Jide startup from China in 2015. The new model obviously runs Remix OS, based on Android, but with a more desktop-like twist. The Remix Pro should have been out a while ago, as it was announced in mid 2016. This device weighs around 1.4 pounds and measures less than a third of an inch, plus it brings a 9000 mAh.
Jide Remix Pro opts for USB Type C connectivity with fast charging and also has an USB 2.0 port, a magnetic keyboard connector and an 8 megapixel back camera, plus a front 5 MP shooter. Expect a reasonable price tag, like the previous Remix slates. Specs include a Snapdragon 652 CPU, 3 GB of RAM, 32 GB of storage and a microSD card slot. The screen is a Quad HD one.