Aside from offering special deals and coupons, Gearbest is now starting a special campaign called Super Bumper Harvest Sale, that takes item prices as low as $9.99. It all starts on September 6th and involves a sort of sharing game, accompanied by a fruit catching game. We have details and info below.
It all takes place between September 6th and the 24th, at 16:00, 18:00, 21:00, 11:00 and 13:00 UTC. There are Fruit Rains that last 3 minutes and Gearbest users need to check their accounts for the gifts. Sharing on social network channels will increase the chance of winning stuff. The list of potential products to win include phablets like the Uhans Note 4, Leagoo T5 4G, but also robot vacuum cleaners, mice and coolers.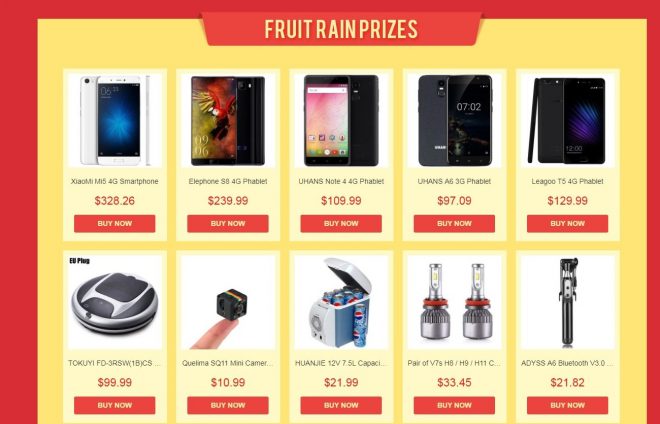 There are also Lucky Bags, that come with free prizes and the Group Share Deals, that will even include a handset going down from $99.99 to $9.99, the Elephone P8 4G. The main event is the Autumn Harvest Party, that starts on September 11th and lasts a week. It'll include up to 80% for most products. There are extra discounts for PayPal payments, flash sales and "Brands Storms".
PayPal and Gearbest members will get $3 off $50+ on their deals. Scavenger hunts and so much more are all scheduled over the next weeks. By the the way, for those of you wondering the giveaways include prizes like a Xiaomi Mi 5X, Xiaomi earphones and a MJX B3 BUGS 3 Drone. The promotion is fully detailed here.