It seems that the leaks related to that folding Surface device are getting more and more legit and detailed, so today we've uncovered a number of patent filings related to a foldable Surface tablet. Over the past days, a tentative Surface Phone with a discrete hinge appeared and now a more detailed machine is here.
This time the hinge is detailed up close and the images are more detailed, albeit still black and white. We seem to be getting some sort of notebook-style machine, that may revive the Microsoft Courier, just as rumored. The hinge will have arms and sub assemblies that will keep things tight together. We are seeing complex mechanisms, internal magnets and a friction hinge mechanism for round glass edges.
A continuous display triggered by two OLED panels is included and references to a "Surlink" connector too, which may just be a Surface connector and a way of including an USB Type-C port in it. Multiple folded modes will apply, as we knew already, with different user experiences based on the screen angle. The OS in the cards is still known as Andromeda and it should come with Windows Ink, a brand new note taking app and OneNote integration.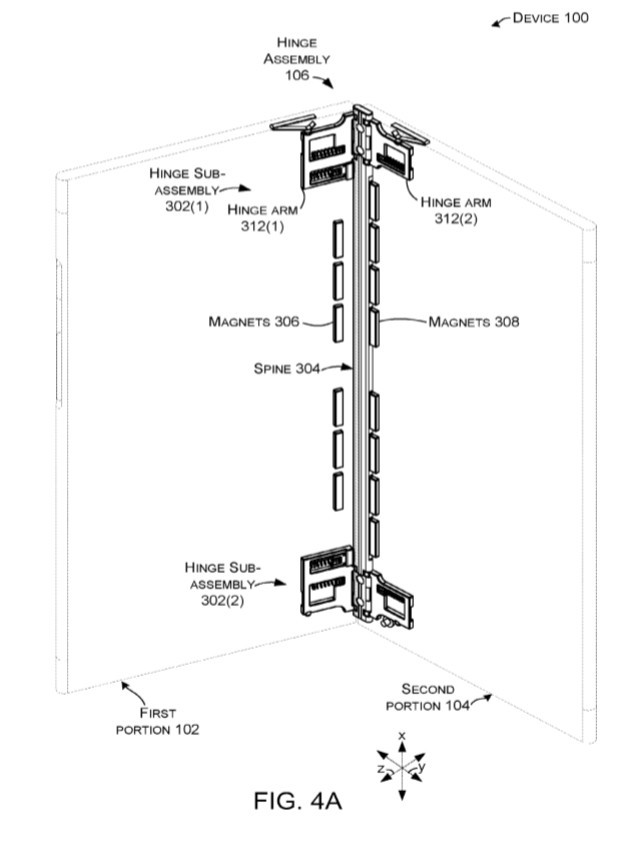 Collaborative inking is also part of the experience. While one would think that this avalanche of patents means we're getting closer to release, I remember a time when it rained with Surface Phone concepts and not one of them materialized. I'll believe it when I see it at BUILD 2018.