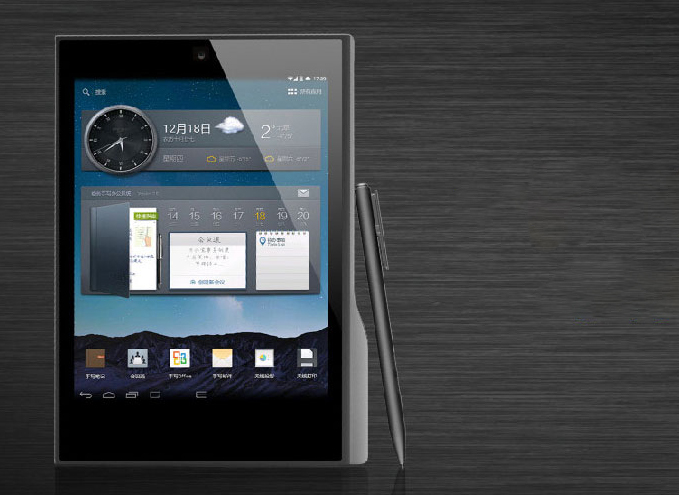 Eben is a name that we hear for the first time here on Tablet-News.com, producer from China that seems to be developing tablet devices. A new introduction to its range of tablets was T8S, slate released in March as a business device. Today we get to know that this tablet is now officially available on the market for a huge $800 price tag.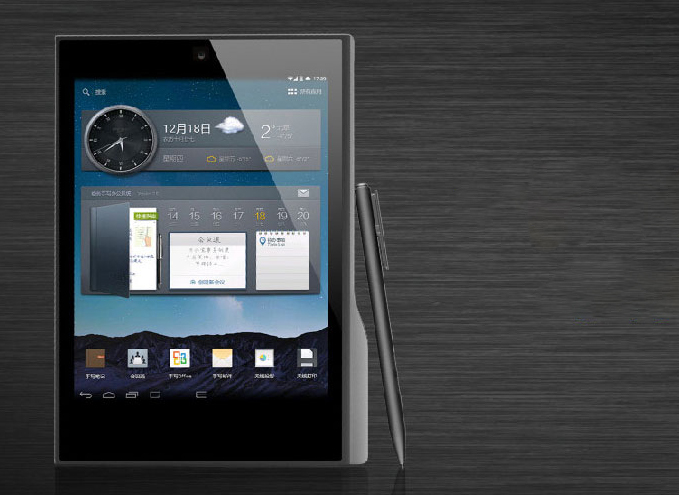 In terms of specs, we're getting a 7.85 inch display, a quad-core Qualcomm Snapdragon 410 (MSM8916) processor, 2 GB of LPDDR2 RAM memory, 32 GB space of internal storage and a microSD card slot. There's a 3.5 mm audio jack, Bluetooth 4.0, 4G LTE, a microUSB v2.0 port and a Lithium-polymer battery in the pack.
This tablet arrives with an electromagnetic display that supports handwriting using a pointing device like a finger or an electromagnetic pen. Also, Eben T8S comes with a State Encryption Administration security chip, with 256-bit encryption algorithm. As it seems, this tablet is a special business device developed for China only, so further details are pretty hard to obtain about what it can really do.