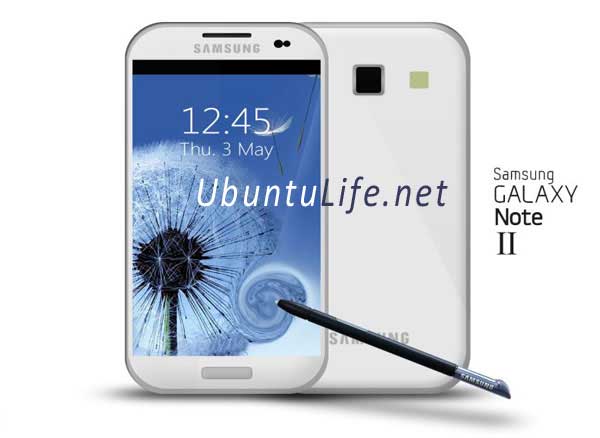 The folks of ubuntulife somehow managed to find out more details about Samsung Galaxy Note 2, the long awaited follow-up to the highly successful 5.3 inch phablet, that already sold millions of units over the past months. It appears that the Note 2 will be released in October 2012 and it feature a larger display, with a 5.5 inch diagonal.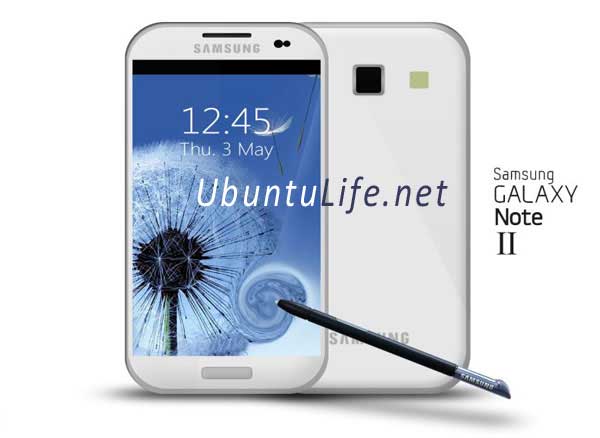 There will also be a dual core Exynos 5250 processor on board and it would be about time for an evolution, since the Galaxy Note has been out for a half a year now and over 7 million units were sold all over the world. Samsung announced that it plans to sell around 10 million Galaxy Notes and with the price reductions that will eventually happen, they will most likely succeed. Rumors say that the design of the Galaxy Note II will be inspired from Samsung Galaxy S III and that it will also borrow technologies from it, like the S Beam, S Voice, NFC, SmartStay and others.
The new Galaxy Note is rumored to support an impressive 1680 x 1050 pixel resolution on that 5.5 inch display, based on Super AMOLED technology with PenTile matrix. Other specs will include 1.5GB of RAM, an 8 megapixel camera with improved lens and 4G LTE connectivity. Of course, these are all rumors, so take them with a grain of salt, but I must mention that they do sound plausible.