The Allview Viva Q8 tablet is a Romanian rebranded version of the Onda V818 Mini Chinese tablet. The Q8 model goes for $240 locally and it's an affordable quad core slate with a 7.9 inch display. This model was launched in July and it's now available for our tests.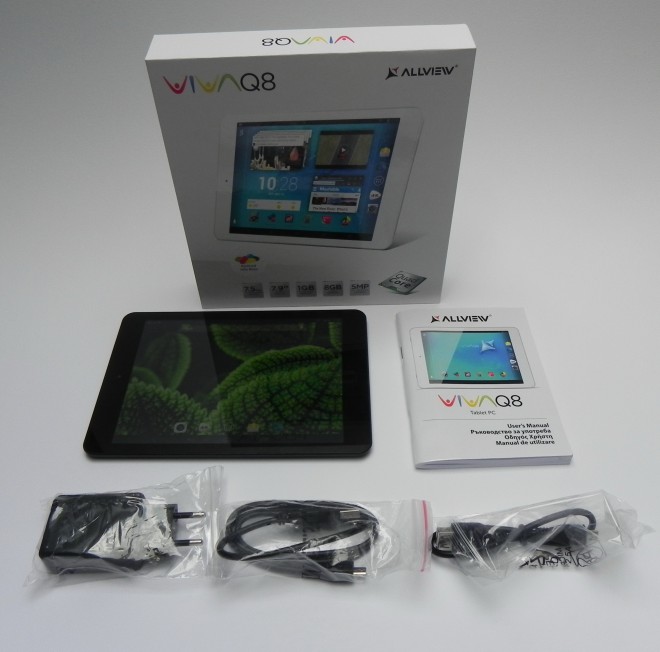 The device looks like the iPad Mini from the front and in case you're wondering, Allview has launched a new series of products called Viva, described as a bunch of slim, fast and innovative slates. The device you see here measures 7.5 mm in thickness, weighs 357 grams and packs an IPS LCD 7.9 inch screen with 4:3 aspect ratio and 1024 x 768 pixel resolution.
We've got Android 4.2 as the OS and the device relies on a Cortex A7 quad core 1 GHz processor. We've got an 8 core Power VR SGX544 MP2 GPU on board and 8 GB of storage, as well as 1 GB of DDR3 RAM and a microSD card slot with support for 32 GB of extra memory. Allview Viva Q8 pack an aluminum case, a 5 megapixel camera with Full HD video capture and it relies on a 4000 mAh battery.
More details will be available soon.