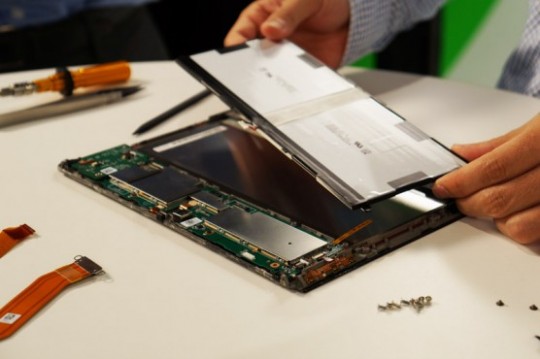 It's that time again, when fresh products are torn down in front of the camera, for the public to see. This time it's the freshly announced at IFA Xperia Tablet S that's receiving this treatment. The tablet is dissected and put back again through an official Sony teardown, that's shown in the video below.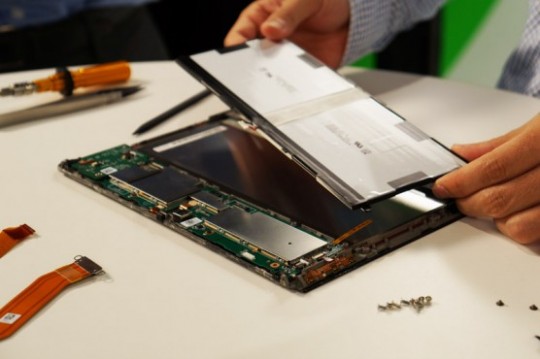 Through the teardown we can also get a comparison to Sony's last generation tablet, the Tablet S model. The Sony Xperia Tablet S that just went on sale this week, is a bit more compact than the predecessor model, but it comes with a more powerful hardware. For one thing we have the Nvidia Tegra 3 processor at 1.4 GHz of quad core power, plus a TFT color LCD screen with a 1280 x 800 pixel resolution and 1 GB of RAM. The device runs Android 4.0 ICS, has an 8 megapixel camera at the back and a 1 megapixel camera at the front.
Sony engineer Takuya is the one handling the process and the most difficult part of the teardown was probably the removal of the adhesive tape seals. The pretty large battery is the one that gets noticed first, taking up more space than the one on board of the Tablet S. It's also a bit thinner, this 6000 mAh unit and it weighs 130 grams. On the motherboard there are 4 EMI shields and there's also a carbon fiber material used to dissipate heat and keep the slate cool. The antenna and audio codec are also shown and the CPU, too.
For more of that have a glance at the video and pics.